Tamil National Alliance (TNA) Parliamentarian M.A. Sumanthiran yesterday said that former Prime Minister Mahinda Rajapaksa must be arrested and prosecuted.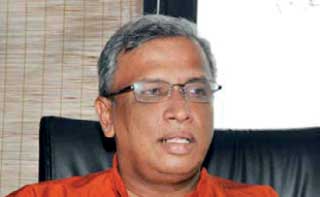 M.A. Sumanthiran
"Mahinda Rajapaksa who just resigned, must be arrested and brought before the law along with all others who organised and brought the attackers to Colombo," he tweeted on his official handle yesterday.
Soon after the attacks on peaceful protestors yesterday afternoon, he called for the resignation of President Gotabaya Rajapaksa, Prime Minister and Inspector General of Police (IGP).

"The President, PM and the IGP should resign forthwith! PM for instigating and supplying the hoodlums to attack peaceful protestors, the IGP and the President for deliberately filibustering until the attacks could be carried out before acting," he tweeted.