UNP Leader and former Premier Ranil Wickremesinghe yesterday condemned attacks on peaceful protestors and insisted the entire the Government must resign.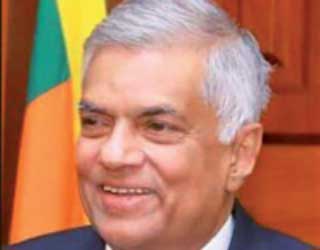 UNP Leader Ranil Wickremesinghe
In a statement Wickremesinghe said: "GoGotaGama which had been a peaceful demonstration, was attacked. We completely condemn this act of thuggery. We all have to accept the responsibility for this. The response we gave to the crisis was not enough. We wanted to make that difference. We didn't react fast enough to the situation. We must admit to this mistake. There is no law and order in the country today. I state here that not only the Prime Minister, but the entire Government must resign."
"But it is not enough for a Government to step down. If we lose our unity, the damage will be permanent. For a change, there should be a small Government without party affiliation that is not burdensome to the public. If we cannot do this, then I think it would be better to close down Parliament," the UNP leader said.

"These young people have to have their voices represented in the committees in Parliament which must be appointed to solve the crisis. So, we ask everyone to support us and work together peacefully," Wickremesinghe added.