Senior Advisor to the President on Food Security Dr. Suren Batagoda chairs meeting
Reviews progress and challenges of chicken and egg-producing industry
Informs most industry-related issues can be solved via collective agreement among stakeholders
Reveals plans to transform industry into export business, calls for industry support to promote sector
---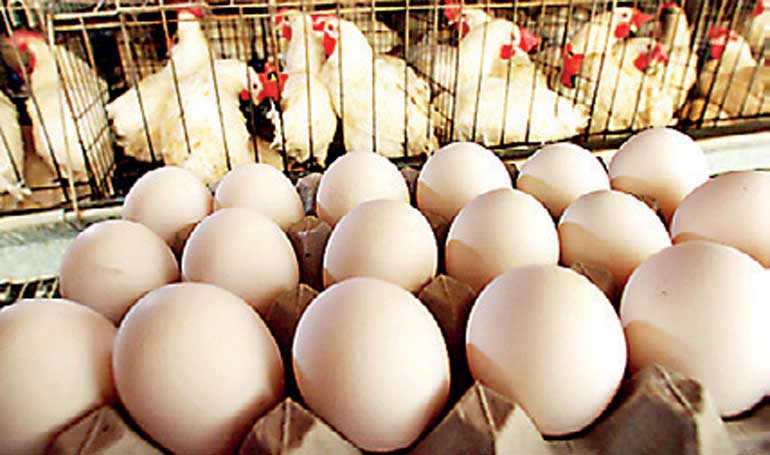 The poultry and egg-producing industry's struggle to boost the sector came under the spotlight yesterday at a high-level review involving Government officials.

The progress and challenges of the chicken and egg producers thus far were discussed in depth at a meeting chaired by Senior Advisor to the President on Food Security Dr. Suren Batagoda at the President's Media Centre yesterday.

The poultry and egg-producing industry stakeholders were briefed on the significance of all parties coming to a consensus to grow the sector, a statement issued by the President's Media Division noted.
Discussion topics included; the lack of animal feed, rising raw material prices, the fuel crisis, transportation issues, problems with foreign exchange when importing animal feed, as well as potential solutions to these problems.

Batagoda pointed out that most of the issues related to the industry could be solved by way of coming to a collective agreement among all the stakeholders by determining the prices of egg and poultry products accordingly.

He also called on all industry stakeholders should cooperate to promote the sector as President Ranil Wickremesinghe plans to transform the poultry and egg industry into an export business.

Chairmen of the Egg Trade Association, Restaurant Owners Association, All Ceylon Egg Production Association and National Farmer Association Board also presented issues affecting the industry as well as probable solutions to them.

The willingness to reach a collective agreement for the advancement of the poultry and egg industry was a special feature of the discussion while the intervention made by the President's Office for the security of the industry was also appreciated.

Agriculture Ministry Secretary Gunadasa Samarasinghe, Trade, Commerce and Food Security Ministry Secretary A.M.P.M.B. Atapattu and officials of line institutions were present at this discussion. In addition, those in the poultry and egg production industry and officials of related line Ministries participated in this meeting.