The Sri Lanka Army yesterday reassured foreign travellers that the Government has taken all necessary precautions by beefing up security among other measures to ensure safe travels and holidays in Sri Lanka.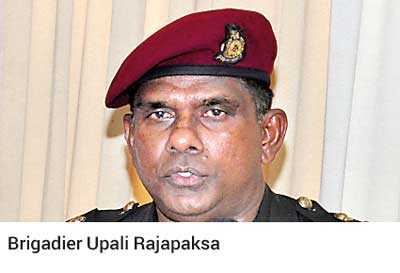 "We can assure that Sri Lanka is safe to travel from North to South to West to East," Sri Lanka Army Operations Director Brigadier Upali Rajapaksa told journalists.

Following the deadly attacks on Easter Sunday, he said that security forces took all steps to stop possible escalation of violence by providing an adequate number of troops on the ground, which helped prevent the situation developing into an ethnic conflict.

Brigadier Rajapaksa also pointed out the successful conclusion of religious festivals, such as Kandy Esala Perahera, Kataragama Perahera and Catholic festival conducted at Thewatte, are testimonies for safety and security.

In addition, he said that the Intelligence Service has been strengthened to prevent any such unfortunate situation.

Forces also simultaneously started search and clear operations all over the country, which he said was a great success. As a result Brigadier Rajapaksa said they were able to apprehend 162 people associated with the extremist group.