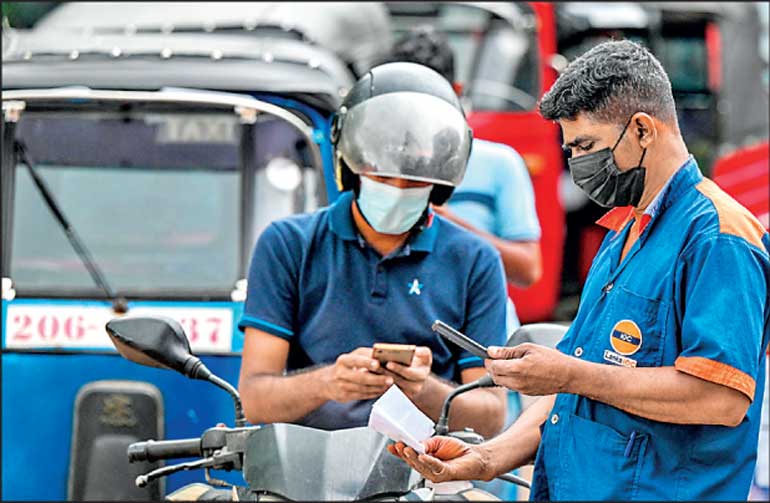 With the country facing the most challenging times marred with steep unprecedented inflation, severe foreign exchange crisis, highly volatile international oil prices, threat of new COVID variants and fears of global recession, the operational environment has been full of uncountable bottlenecks.

Notwithstanding the above, LIOC's performance during the Q1 22-23 has been remarkable with an increase in revenue by nearly 196% Y-o-Y from Rs. 16.86 billion to Rs. 49.93 billion mainly on account of high cost of product, in view of steep rise in international oil prices. The Sales volume of the company also increased to 139,762 MT from 135,354 MT on a Y-o-Y basis. With Net Profit after Tax at Rs. 9.93 billion, the Earnings per share of the company increased to Rs. 18.64 in Q1 22-23 as against Rs. 0.51 in Q1 previous year reflecting Q1's robust performance.
However, the incessant devaluation of currency from Rs. 299 to Rs. 367 per $ coupled with extremely high borrowing costs, raising the finance expenses during the quarter to Rs. 1792 million as against Rs. 123 million Y-o-Y, significantly affected Q1's performance and remains an area of concern, being uncontrollable.

Describing the robust performance, LIOC Managing Director Manoj Gupta said: "The company ventured into a new line of business of selling diesel directly to export houses, tourism services providers registered under Sri Lanka Tourism Development Authority, licensed telecommunication service providers and Power Generation Companies, against remittance in dollars. The collection in $ eliminated the exchange rate risk and allowed sale of fuel to industries at a predetermined price.

"On the other hand, it met the essential fuel requirement of innumerable industries which are responsible for the livelihoods of millions of employees and their dependent family members. It is beyond imagination to believe the repercussions in case fuel requirements were not met on time.

"I am so indebted to my workforce at Trincomalee Terminal who had had round the clock operation of the terminal for more than three weeks with limited resources to supply fuel not only to industries but also to ensure supply of 7500 MT of diesel to CPC for onward dispatches for essential services. Company's Bunkering business has registered strong exceptional performance, the main contributor has been the exchange gain in view of depreciation of currency, as the sales take place in $."

"The revision in Retail Prices (RSP) for auto-fuel in line with the pricing formula has been beneficial for the company. RSP revisions played a crucial role in circumventing the price volatility in the international oil market to a large extent. The bottom-line of the company has also been transformed by exceptional performances by Lubricants, Petrochemicals and Bitumen. We are extremely grateful to CBSL authorities and Ministry of Power and Energy, GoSL for their continuous support," Gupta added.

He also said LIOC has always believed in giving back to society. Considering the same, LIOC has decided to donate Rs. 200 million to the Presidents Fund maintained for school/higher education/medical expenses as a special CSR initiative. LIOC always strives to make a mark in the heart of every citizen of the country with numerous other CSR activities supporting the livelihood of the needy families, students, hospitals and other sections of the community.

The implementation of the Common Fuel Pricing formula during the quarter has been a major development for the country bringing in complete transparency in the RSP fixation. The RSP, to be reviewed fortnightly, shall be based mainly on the prevailing international oil prices apart from other relevant factors.

The successful distribution of fuel on a continuous basis to export houses, retail outlets and industries irrespective of innumerable constraints is a testimony of the national role being played by LIOC in ensuring energy security for the country. The development of country's first Grease Plant with 3000 MT capacity has also been completed with physical commissioning scheduled during the first fortnight of this month.

LIOC with its superlative financials, strong leadership, robust fundamentals with focus on sustainability and unparalleled efforts in meeting the energy needs of the country seamlessly, stands committed to all its nearly 13000 shareholders along with other stakeholders, to maximise their returns.