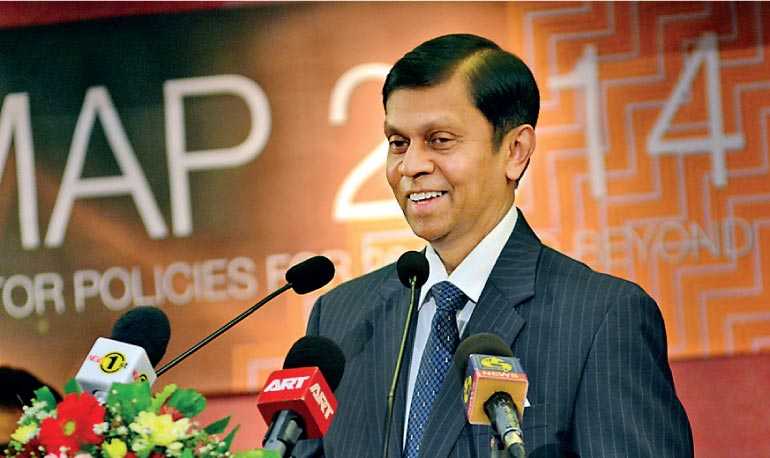 Ajith Nivard Cabraal
---
Commissioners of the SEC, CSE Board Directors invited in first initiative since assuming office
Colombo Bourse has improved resilience since re-opening post-COVID lockdown
ASPI up 16.5% and S&P SL up by 21% since end March
Foreign selling remains a growing challenge with YTD net outflow now over Rs. 32 b mark
---
In a bid to assess the status and what measures are needed to develop capital markets, subject Minister Nivard Cabraal will engage with promoters and regulators tomorrow in what would be his first meeting since assuming office fortnight ago.

Daily FT learns Commissioners of the Securities and Exchange Commission (SEC) and Board of Directors of the Colombo Stock Exchange (CSE) have been invited for the crucial first meeting.

Cabraal, who is the State Minister of Money, Capital Market, and State Enterprise Reforms, is expected meet other stakeholders of capital markets subsequently.

The first-ever interaction with the SEC and CSE leaders is expected to take stock of the capital market, its progress so far, issues in facing a more robust market, making it an attractive and credible investment option for more members of the public, as well as measures needed to woo back foreign investors.

The market, on Friday, completed 15 consecutive days of over Rs. 1 billion turnover and has been resilient since it re-opened following the partial shutdown as part of COVID-19 mitigating measures.

Since end March, the All Share Price Index (ASPI) has gained by 758 points, or 16.5%, whilst the more active S&P SL 20 Index has risen by 412 points, or 21%, by Friday, 31 August.

The rebound has been driven by blue chips, especially the banking sector and the diversified counters.

However continuous foreign selling remains a major challenge for the CSE with year-to-date net outflow crossing the Rs. 32 billion mark on Friday.

Some analysts, however, point out that whilst CSE needs foreign inflows, strategic institutional and individual investors have been buying foreign blocks given the improved future outlook both for the economy and the stock market.

With the Government making a concerted push for import substitution and promoting local industries, partly to save scarce foreign reserves and stimulate the economy as well as exports, analysts are of the view that going forward, listed companies with exposure to domestic economy, construction and infrastructure as well as select exports may be attractive.

At tomorrow's meeting, Cabraal and the SEC and CSE are likely to discuss measures for increased listing and liquidity as well as further reforms.