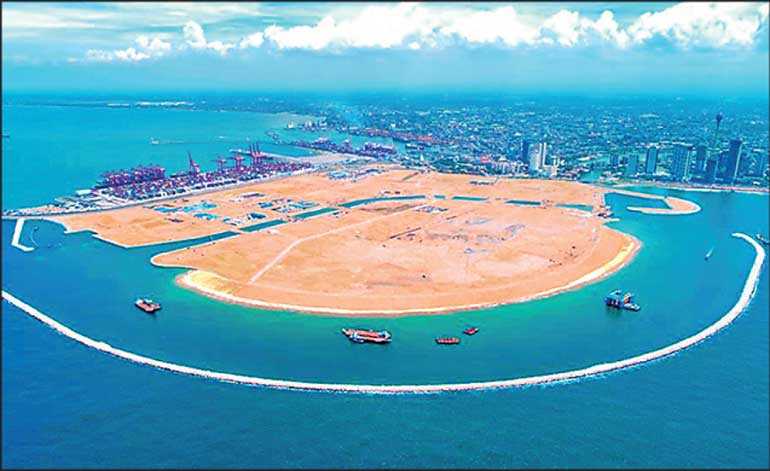 Debate from 10 a.m. to 8 p.m. on 5 May with a vote same day
Speaker to announce SC determination on Bill on 4 May
---
The Colombo Port City Economic Commission Bill will be taken up for debate next week and a vote on the Bill is expected the same day.

The debate will commence at 10 a.m. on 5 May and continue till 8 p.m., Secretary General of Parliament Dhammika Dasanayake said.

Speaker Mahinda Yapa Abeywardena is expected to announce the Supreme Court determination on the Bill on 4 May.

The Bill provides for the establishment of a Commission empowered to grant registrations, licenses, authorisations, and other approvals to carry on businesses and other activities in the Special Economic Zone (SEZ) to be established within the Colombo Port City.

It has been challenged in the SC on the grounds some of the Bill's provisions are inconsistent with the Constitution.

Parliament will meet for only two days next week with the several Orders under the Sri Lanka Export Development Act, four notifications under the Excise Ordinance, the Value Added Tax (VAT) (Amendment) Bill and the Inland Revenue (Amendment) Bill to be passed on 4 May.

An adjournment debate on the current COVID-19 situation in the country will also be held on 4 May from 11 a.m. to 5:30 p.m.

The Secretary General said that no time would be allotted for oral questions of MPs on both sitting days and for questions under Standing Order 27(2).