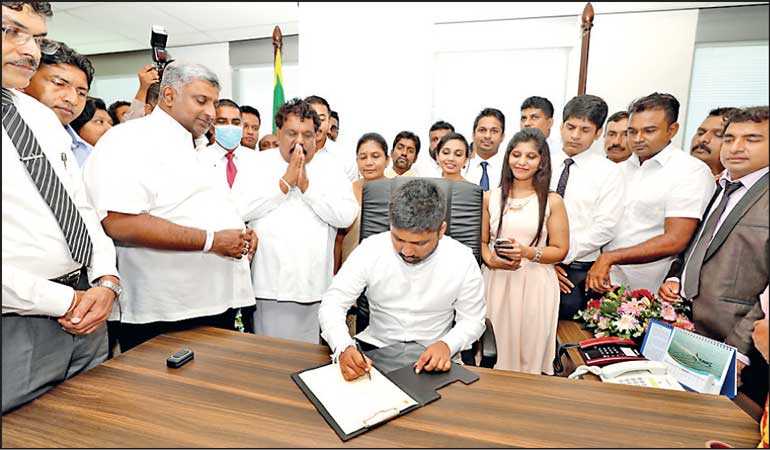 Aviation and Export Zones Development State Minister D. V. Chanaka
---
Aviation and Export Zones Development State Minister D. V. Chanaka asserted the two sectors which are considered critical in building the economy post COVID-19 would be strengthened.

He made these remarks after assuming duties at the ministry in Colombo yesterday.

"Our primary responsibility is to make the President Gotabaya Rajapaksa's 'Vistas of Prosperity and Splendour' national policy framework a reality. Despite the challenges, particularly post-COVID we will strive to achieve higher growth in both sectors, critical in generating foreign exchange to the economy," he stressed.

Pointing out that many institutions under the ministry had not functioned up to mark in the recent past, Chanaka emphasised the institutions would be restructured with proper strategy and dynamism.

The State Minister also said that plans were underway to address the shortcomings at export processing zones and their facilities to ensure uninterrupted production for exporters.