JVP warns Govt. economy will worsen after Easter Sunday attacks
Says even the questionable investors will stop
Govt. should not impose more taxes
Calls for assistance for affected industry employees
Opposition lawmaker Sunil Handunnetti yesterday warned the Government that the Easter Sunday attacks will create more pressure on the economy, and called for steps to assist affected industries.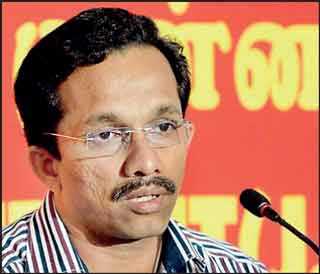 Opposition lawmaker Sunil Handunnetti


According to the recently released Annual Report of the Central Bank of Sri Lanka, the Total Outstanding Central Government Debt, which was Rs. 10.313 billion in 2017, has increased to Rs. 11.977 billion in 2018. "This increase is not due to the Easter Sunday attack. As a percentage of the GDP, it has gone up from 84% to 91%. Otherwise, the Government will make use of the devastation of the attacks to increase the prices and taxes. All Governments used terrorist attacks to cover their inabilities. But these attacks will further increase it," he said.

Highlighting the Unity Government's incompetency to attract genuine investors since January 2015, Handunnetti held the period immediately after the LTTE war enabled Sri Lanka to receive genuine investments for a short period of time.

"Easter Sunday attacks only expedited the fall of our economy. We received black money as investment to this country, but that too has stopped. The real development was reported only after the end of the war. Now we have a problem that has no time limits. The Government should not try to put the blame entirely on the Easter bombers," he said.

Moving on to the tourism industry now at the rock bottom, Handunnetti proposed the Government to introduce a compensation mechanism to cover the employees who would be sure to lose their income with the fall of tourist arrivals.

"The tourism industry has taken a hit. The direct and indirect employment has started to experience difficulties. It is true that the Government reduced the VAT on the tourism industry to 5%. But a report should be made to include all employees, enabling them to receive an incentive," he added. (AH)