Says new measures to fill gaps in existing regulations
But forex flow to be tracked


By Ashwin Hemmathagama – Our Lobby Correspondent

New regulations were moved yesterday in Parliament, permitting the Government and the State-owned enterprises (SoEs) to borrow in foreign currency from outside foreign sources.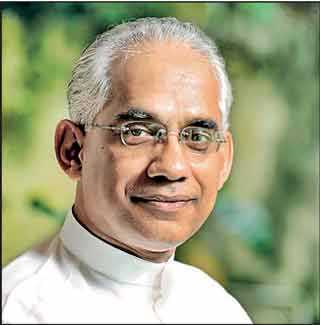 State Minister of Finance

Eran Wickramaratne


Moving the motion, State Minister of Finance Eran Wickramaratne said: "Under section 7.1 of the Foreign Exchange Act No. 12 of 2017, the Minister shall in consultation with the Monetary Board and with the approval of the Cabinet of Ministers authorised by regulations the permitted class or classes of capital transaction in foreign exchange for the purposes of section 7. Under this section, in the regulation 1 published in Government Gazette 17th November 2017, the Minister authorising capital transactions, however, in the Gazette no specific permission has been granted for the Government and state-owned enterprises of the Government (SoEs) to borrow in designated foreign currency from outside foreign sources."

Wickramaratne also said the new measures were introduced to bridge gaps in the existing law.

"As there is no permission granted to Government and the SOEs to borrow from foreign sources from regulations stated above, we have taken necessary actions to incorporate such permission in the paragraph with the proposed amendments to the said gazette notification. However, during the discussion we have had in the Treasury it has been revealed that there are practical difficulties that the Department of External Resources had to experience in terms of facilitating borrowings to be made by Government and SoEs," he added.
"Due to the practical difficulty in bringing in proceeds through an inward investment account of the lender, it was decided to remove such conditions for the local loans borrowed by the Government of Sri Lanka and the State-owned enterprises of the Government from foreign sources. However, for information purposes on the all inward and outward foreign currency reporting requirement was introduced," explained the Minister. (AH)