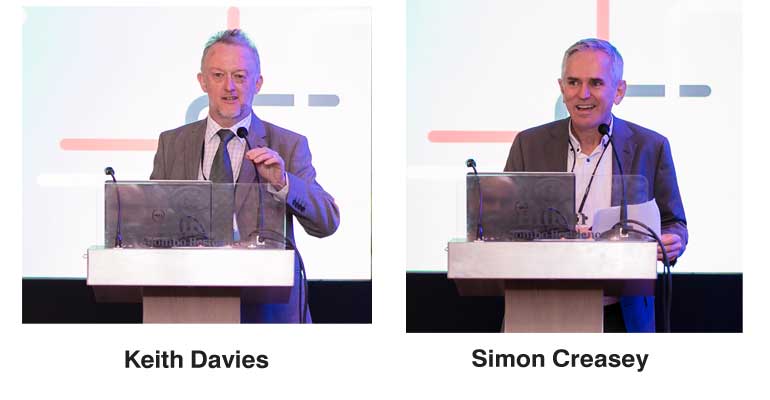 The British Council Principals' Forum was held recently at the Hilton Colombo Residences. The event brought together principals from schools across Sri Lanka that conduct UK examinations and qualifications in collaboration with the British Council.

The event presented an opportunity for principals, members of the British Council exam administration team, Cambridge International Examinations and Pearson Edexcel exam board representatives to come together.

A panel discussion was held focusing on the topic 'Academic results and values – finding a balance'. The panel comprised Kumari Grero – Director and Coordinating Principal Lyceum International Schools, Hans Billimoria – Director of The Grassrooted Trust, Chantal Hatch and past head girl of Ladies College, and Reeza Zarook – CEO Rukula Ltd. The panel discussion was moderated by Rebecca Picton, Regional Schools Program Manager British Council Wider South Asia.

Speaking at the event, British Council Sri Lanka Country Director Keith Davies welcomed the guests and spoke about the role of the British Council in facilitating access to internationally recognised UK qualifications for hundreds of thousands of Sri Lankans over the last 25 years.

The event included knowledge sharing sessions on child protection and diversity, two key focus areas of the British Council, which are also very relevant in Sri Lanka. It was also an opportunity to showcase the new features of the British Council Partner Schools Network, a program which provides increased support to partner schools working with UK Qualifications offered by Pearson Edexcel and Cambridge International Examinations.

Country Examinations Manager Simon Creasey said, "The Partner Schools Network adds value to the work we do with our partner schools offering UK qualifications. It is not just about exams, it's also about supporting school principals, teachers and candidates (together with parents) in reaching their full potential. We offer value added products and services from across the British Council and from partners in the UK to help them meet a diverse range of needs."

New additions to the program this year include the 'Your World' global competition and a quality assurance toolkit. The 'Your World' global schools video competition is for students and is scheduled to commence shortly and will be open to all schools who work with British Council exams in Sri Lanka with prizes at global, regional and country levels. The quality assurance toolkit includes standards and self-evaluation forms for schools, teachers and leaders that will be useful in further enhancing the quality of the teacher-learner experience that are members of the British Council Partner schools Network.

The British Council is the UK's international organisation for cultural relations and educational opportunities. They create international opportunities for the people of the UK and other countries and build trust between them worldwide.

They work in more than 100 countries and our 8,000 staff – including 2,000 teachers – work with thousands of professionals and policy makers and millions of young people every year by teaching English, sharing the arts and delivering education and society programs. They are a UK charity governed by Royal Charter. A core publicly-funded grant provides 20% of our turnover which last year was £ 864 million. The rest of their revenues are earned from services which customers around the world pay for, such as English classes and taking UK examinations, and also through education and development contracts and from partnerships with public and private organisations. All their work is in pursuit of our charitable purpose and supports prosperity and security for the UK and globally.