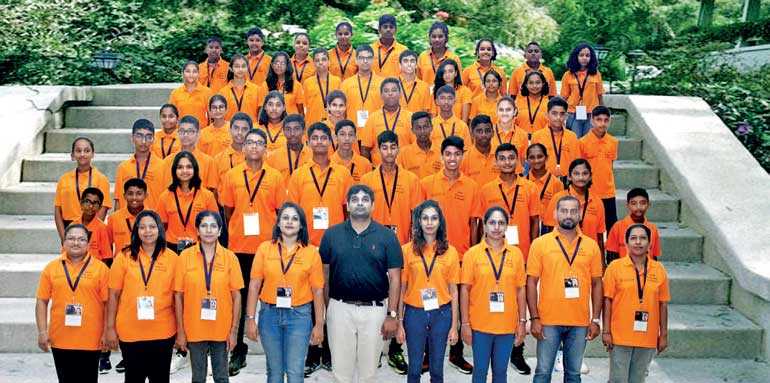 Lyceum International School, Sri Lanka, in its pursuit to provide international exposure to its students, will send a group of 55 students and eight French language teachers on an educational tour to France from 18-29 August. This educational tour is organised in collaboration with Education and Beyond Ltd., a New Delhi, India-based company specialising in educational tours to France.

This is the third tour to France organised by Lyceum Nugegoda. However, the particularity of this tour is that this time, three other Lyceum schools, i.e. Lyceum Wattala, Gampaha and Panadura, are also participating in the tour. The collaboration intends to bring the brothers and sisters of the school network closer together as well.

Under the able guidance of Coordinating Principal Kumari Grero and the French faculty, headed by Udeshika Perera, the participants have been making the necessary preparations to make the most of this academic and cultural experience in France.

The students will attend French lessons in a prestigious language school in Paris. The students and the teachers will stay with host families carefully chosen by Education and Beyond so that the group may have a complete French experience.

Teachers and cultural guides will accompany the students to sustain the academic outlook of the program. The visits include, among many others, the Eiffel Tower, the Louvre, the Notre Dame Cathedral, Fontainebleau Castle, Sacré Coeur Basilica, Asterix Park, Versailles Palace, Luxembourg Gardens, and a cruise on the river Seine.

The students will also meet the Ambassador of Sri Lanka to France Buddhi K. Athauda during a visit to the Sri Lankan Embassy in Paris.

Upon their return, the students will do project presentations partly in French, partly in English, which is also an important part of the project.