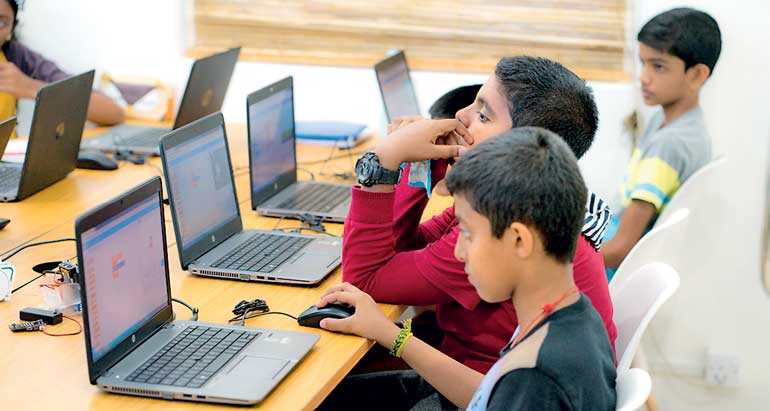 LearnWare, the professional kids' academy, is pleased to announce its much-sought inauguration in January this year in the heart of Colombo city (No. 204, 1/1, Galle Road, Colombo-4) for the benefits of the next generation young minds and in the interest of the parents, teachers and professional academics.

LearnWare is a team of professionals possessing wide experience in the field of modern computer and robotics education. It is a well-known fact that the world has now totally deserted the traditional method of teaching and started moving towards tech-driven modernisation.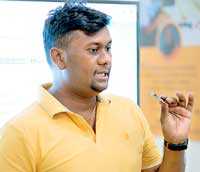 LearnWare strongly believes in the phenomenon 'today's kids are tomorrow's leaders' and therefore focused its aim in coding education which is a fundamental requirement for the next generation to explore their future advancements and to empower themselves through computer science education.

LearnWare's aim is to develop the develop kids' technological skills with computer coding and robotic studies. It doesn't believe in dragging them to the traditional method. Its idea is to go with them along their way so that their built-in skills are eventually developed in a way they prefer.

In short, LearnWare believes that these tiny birds have their own wings to fly and it wants them to fly in a direction they feel better. Its responsibility is to see that they fly in the right direction and see that they are guided properly. Its target is to understand their built-in skills and lead them in a smoother way, with an intention of moulding them as successful engineers, scientific innovators, roboticists and technologists.

With this scope, it is pushing the boundaries of traditional learning aside and embracing a diverse set of approaches and programs to ensure all students, regardless of their socio-economic background or learning differences, develop their built-in skills to thrive and tackle the most pressing issues facing the world today.

At LearnWare Academy, it caters to various computer coding curriculums for young minds from age five to 16. There are four levels of coding programs, namely Little Coders (Age 5+), Code Juniors (Age 8+), Code Engineers (Age 10+) and Code Masters (Age 12+).


LearnWare's methods include interactive puzzles, coding with blocks, scratch jr. scratch, mobile app programming, python, web development, JavaScript, mirco:bit, and programming for circuits or basic robotics etc. It has a strong emphasis on interactive or STEM-based learning and the application of key mathematical concepts.

An after-school drop-off program is also available for kids learning to code computerised programs and experiment fundamentals of robotics.

There are multiple coding programs catering to different age groups and every program is designed for the students to use each program as an upward step in their career ladder.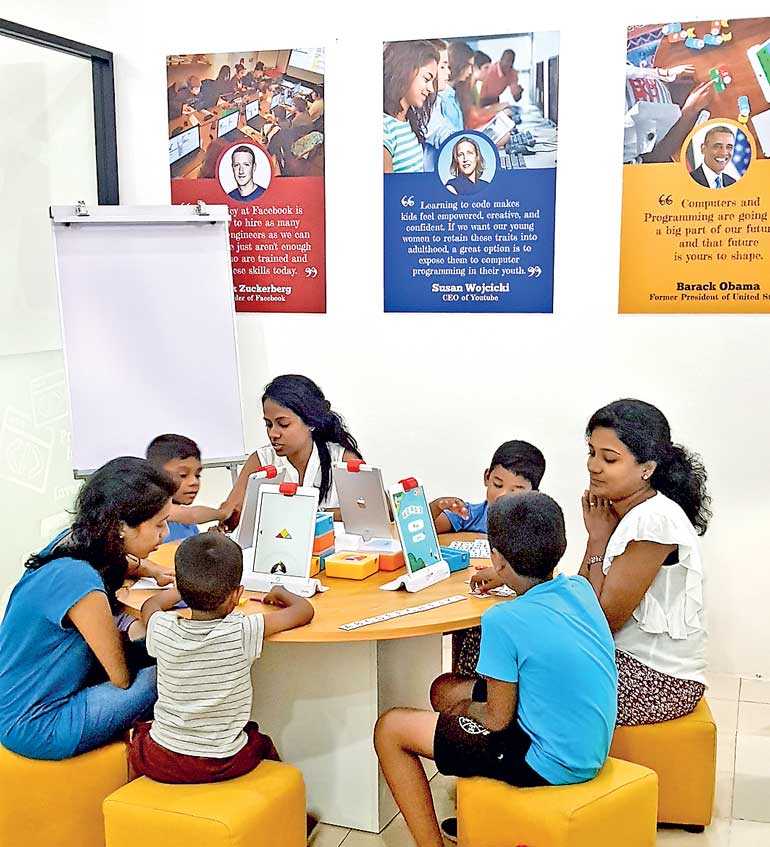 Every step promises steady enhancement of their learning skill, formed in a very cordial and pleasing environment, without causing them any boredom or frustration but enhancing their own desire for modern education.

As LearnWare strongly believes that appreciating the children's skill is the best stimulant for their advancement, it makes it a point to reward them at the end of each level, based on their performance and to encourage them for more achievements.

For further information,

Call - +94 777 224 116

Email – [email protected]