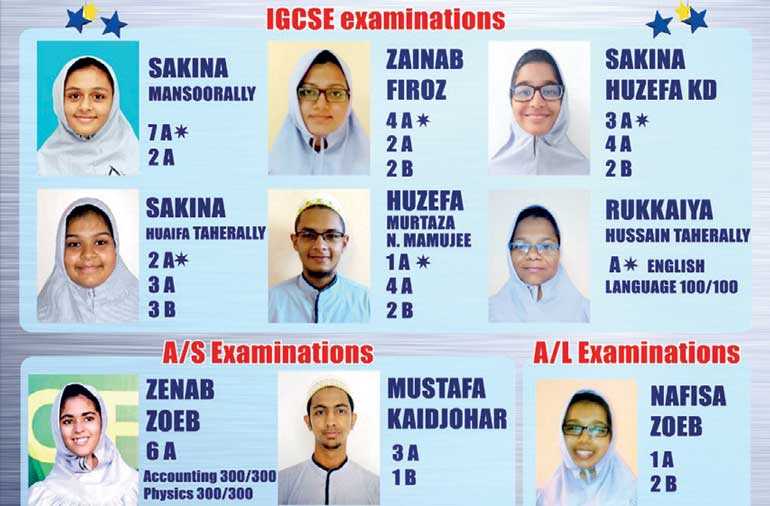 Students of the Burhani Serendib School, Colombo 4, excelled in the IGCSE 2018 O/Level and A/Level examinations with one of its students scoring the world's highest in English Language under the O/Level category and an AS Level student scoring the world's highest in Physics and Accounting.

Under the IGCSE O/Level category, Sakina Mansoorally, scored the highest with 7A stars and two As. Rukkaiya Hussain Taherally scored an A star in English Language by scoring full marks (100/100).

Under the IGCSE AS Level category, Zenab Zoeb topped the batch with 6As while achieving full marks (300/300) in Accounting and Physics.

Under the IGCSE A/Level category, Nafisa Zoeb scored the highest with 1A and 2Bs.

The school, run by the Dawoodi Bohra community in Sri Lanka, has over the years, maintained a high achievers record, with this year too, all 23 students passing the examinations with an appealing academic performance.

Burhani Serendib School Principal Dr. Shabbir Hussain praised the student achievers and commended them for their hard work, dedication and high scores.

He also praised the efforts of the teachers and parents for their dedication and commitment towards the school and students.