International Education Consultancy (IEC), the pioneering institute in Australian education to enter the international education market in Sri Lanka, is holding a 'Study Abroad Education Seminar 2018' on 15 September at 10:30 a.m. at the Jaffna Public Library Auditorium.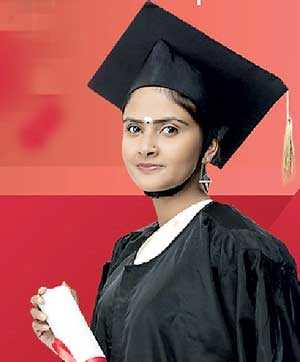 IEC represents some of the most prestigious universities and institutes in Australia, New Zealand and Canada. At the Seminar, students can speak to IEC experts personally at the end of the session in English and Tamil to have specific queries answered. Being an International Career Guidance and Student Placement Centre, IEC has successfully found placements for over 500 students from the Jaffna Peninsula and 3,500 students from Sri Lanka in diversified areas of study ranging from Foundation level to Diploma, Degree, Masters and PhD.

There are many reasons why IEC is the leading educational consultant. IEC counts more than 28 years of commercial operations and has maintained a 100% visa success rate continuously for many years. In order to maintain this level of service, the organisation is equipped with a group of highly experienced staff who are well-versed in every step of the process. IEC was incorporated in January 1990, under the sole proprietorship of Saravanamuttu Sivanandarajah, a distinguished old boy of St. John's College – Jaffna.

IEC offers extensive service packages for students which include free personal consultations to help select the suitable study programme based on the desired career objectives and affordability. They also assist students to navigate the offers and scholarship application process with success, taking care of the entire end-to-end process (including correspondence from the point of obtaining the offer letter, up to granting of visa and departure).

Furthermore, IEC also helps students meet student visa requirements (GTE/SSVF) as per the respective High Commissions. Additional assistance is also offered in uploading e-Visa applications and coordinating e-Medical and biometrics. Understanding that students are overwhelmed when they go to a new country, IEC also arranges accommodation airport pick up at the study destination to make the transition easier for them. Going a step further, IEC helps with Visit visas for parents to accompany students or even Dependent visas for spouses.

IEC offers valuable help to students under 18 who are classified as MINOR and need to obtain the Confirmation of Appropriate Accommodation and Welfare (CAAW) document to meet Immigration requirements. IEC also supports PhD and Masters by Research students in a very special way by helping them in providing step-by-step instructions which includes even helping them identify suitable supervisors based on their research proposals.

IEC provides a very personalized service to assure the student of a smooth transition to the desired destination. In doing so, it has facilitated many Sri Lankan nationals based overseas to transfer for studies, from the time of obtaining offers up to the point of visa submission, while they are yet based overseas. There have been instances where students transferred direct from overseas to the study destination, even without having to visit Sri Lanka even once.

The upcoming IEC Study Abroad Seminar 2018 offers students in the area a unique opportunity to examine study abroad opportunities for their future careers and avail of expert advice from experienced IEC staff on a one-to-one basis. To register please log in to www.iec.lk or call/SMS 0711 262 262 or email info@iec.lk.

For further information, visit www.iec.lk/Facebook page to view Student Testimonials and Reviews which offer insights into how IEC adds value to countless students from Sri Lanka.