By MC

I would argue that some airlines receive credential status due to social media activities and their nationalistic passenger base rather than by providing the star service required. (And I recall how we received awards for our consistency in service that was while under the auspice of Emirates.) Well that was short lived. We all (well, almost all) love our national airline as they are supposed to make you feel 'at home' and know our likes and preferences, however Emirates for me stood out way above that, and it slipped into my books as 'airline I would fly irrespective of the price!' category.

When you are about to venture on a long flight it is not only comfort that makes it worthwhile but the aspect of warmth and excitement. But what made my recent experience with Emirates truly a 'great' one was the passenger experience, as I felt and observed their service, no matter where you came from all were treated equally.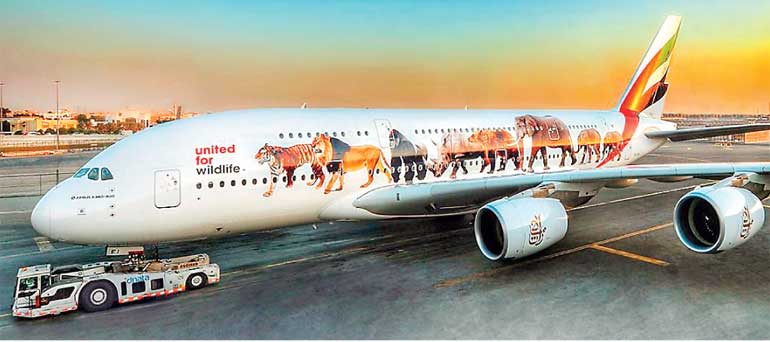 As I made my way to the Emirates check in counter en route to LAX via Dubai recently, I was amazed at the truly global cabin crew, with at least 11 different languages spoken amongst the crew. They had picked up the best personnel worldwide without having to focus on a limited pool of their own nationals. Yes the cabin crew was very well diversified from countries with deep service culture such as Thailand, Philippines, and other Asian nations. The British and the Scandinavians too showed their remarkable service quality with their random jokes to brighten up your flight with that surprise snacks ideal whilst you have a great movie to watch on this long journey.

When I boarded the EK flight to my destinations, the attendants met me at my seat without any prompting, offering to carry my luggage and stow it in the overhead compartment. I was amazed. They seemed much older than me and I certainly could have placed it on my own, yet their sincerity was genuine.

Even during the dead of night when the entire flight was fast asleep and I had to get something from my stowaway, a sweet attendant who was a British national was there at my stowaway as if he was prepared to read my mind and knew what I needed as if he was very alert to my existence.

That sense of disbelief is spreading among air travellers now I am sure. Like me, the question in my mind was, are airline employees rediscovering the lost art of customer service? Or perhaps just relearning the good manners their mothers taught them? There's evidence that the answer is yes.

Maybe all airlines really want to give you a good service. Sometimes, they just need a nudge or a cabin crew that stays 'hungry' and are challenged will provide best possible service standards at all times. And for sure Emirates has got the know-how. If Emirates can, c'mon we can too!

From a loyal fan of Emirates and wish UL if under the auspice of Emirates, to learn a few more lessons on etiquette and customer service. Thank you and Good Luck to UL!