18 – 21 May 2017 at Jetwing Blue, Negombo

All steps have been taken to host the PATA Annual Summit2017 in Sri Lanka. The four-day event brings together a host of eminent international speakers, travel and tourism industry veterans to elaborate on the cutting edge topics related to the tourism industry. This year's event themed ''Disruption, Innovation, Transformation: The future of tourism '' is relevant to many challenges faced by the tourism industry and will encourage many discussion points and strategic solutions to the current tourism related issues. The lineup of these high profile speakers will give insight to the future of tourism and the anticipated outcomes of the travel and tourism field.

Transformation marketing is one of the key points which will be under the center of discussion during the PATA summit 2017. Online activities related to tourism, business, media and other respective activities have evolved throughout the years, due to the rapid progress of technology and new innovations. The social media has allowed any individual or local community to create content or services and market them to travellers /clients all over the globe.


The Transformation of Marketing: Are we ready to embrace it?

Digitalization has changed the travel and business world completely. Hospitality and tourism is one of the industries that is most affected by digital development.

The entire businessprocesses havechanged,and it has created a platform for the travellers to get their work done through easier and faster ways.

In order to gain competitive advantages, players in the travel industry should always look for the most innovative and effective ways to reach their buyers and tailor their offering to their target audience. In this context, travel agents, hoteliers, or any representative in the tourist industry should know how to respond to their changes and react according to the situation applying that to the tourism industry.


Effects of Digital Transformation:

Digital Transformation is a well-known concept in today's business environment. The growing connectivity of peopleand businesses has changed market demands. In order to keep up and stay competitive, business must adjust to these demands by digitizing their processes and business models. Digital transformation also holds new opportunities to grow and even establish new branches of business. Therefore, it will be worthwhile if travel agents, hoteliers and those related to the tourism sector be ready to accept innovation, fresh ways of thinking along with the changing world.

The keynote speakers on Transformation Marketing & future of Tourism


Jeremy Jauncey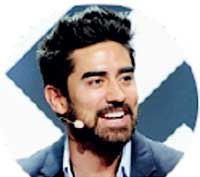 Founder, Chief Executive Officer, Beautiful Destinations, USA. 'Largest online travel community on social media – with 15 million followers''

Beautiful Destinations is an award winning creative Agency behind the largest travel and lifestyle community on Instagram, facebok and snapchat. Under Jeremy's leadership, Beautiful Destinations has evolved from a passion project on Instagram into a media company with the largest travel community on social media, with over 15 million followers in 180 countries.


Joe Nguyen

Senior Vice President, Asia Pacific, ComScore, Singapore

''More than 20 years in the online analytics industry in Asia Pacific.''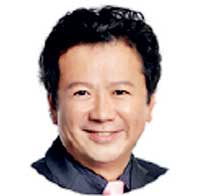 ComScore builds products and services that help clients understand their multi-platform audiences, know if their advertising is working, and leverage data where they want and need it Joe has more than 20 years of experience in Asia Pacific and is a veteran of the online analytics industry, with experience in both the user and vendor sides of panel-based audience measurement as well as site-side analytics.

He is currently on the Asia Pacific Board of Directors of the Mobile Marketing Association and the Leadership Council of the Interactive Advertising Bureau South East Asia, Singapore Chapter. He also holds a seat on the Singapore Advisory Board of the I-COM Global Summit.


Sarah Matthews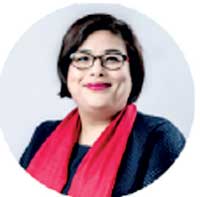 Head of destination marketing APAC, Trip Advisor, Hong Kong

''World's largest travel site''

Trip Advisor - The world's largest travel site, there is a wealth of insight and data that Sarah shares with the tourism industry. Her travels across Asia Pacific bring her in front of a variety of industry partners, including speaking to local associations and trade organizations. Trip Advisors aim is to support the travel industry across the globe to better understand the power of reviews.


Jesse Desjardins

Global Manager, Social & Content, Tourism Australia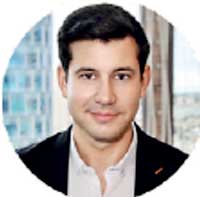 ''Experienced in tourism and destination marketing globally''

Named one of Skift's most influential people in travel, Jesse and his team speak to millions daily via Tourism Australia's digital platforms. From Australia.com to the @Australia social media profiles. Jesse leads the team that has made Australia the most followed destination globally. By creating a platform that harnesses the power of visitors and residents the team receives over 3,500 story ideas daily, truly allowing millions of people globally to be part of Tourism Australia's leading social and content team.


Alendre Kwan

Philanthropies Asia Program Manager, Microsoft, Singapore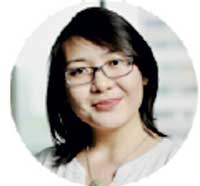 ''Providing employment and entrepreneurial opportunities for more than 300 million youth around the world''.
Andre is currently the Regional YouthSpark Program Manager for Microsoft Philanthropies, covering 17 markets in Asia. Microsoft YouthSpark is a global initiative to increase access for all youth to learn computer science, empowering them to achieve more for themselves, their families, and their communities. Since it was launched three years ago, YouthSpark has created education, employment, and entrepreneurial opportunities for more than 300 million youth all around the world.


Ha Lam

Co-founder and COO, Triip.me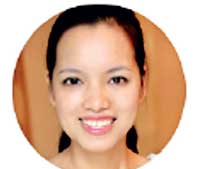 ''Bringing happiness to travelers and local experts around the globe''.

Ha Lam co-founded Triip.me in 2013. Triip.me is a sharing economy platform for unique and private local experiences, connecting people who desire to experience local culture with those who are looking to offer specially designed tours. Currently, the platform focuses on creating unique local experiences in 98 countries and 635 cities with over 4,500 hand-picked tours.


Faeez Fadhlillah

CEO and Co-founder, Tripfez, Malaysia

''Named 30 under 30 by Forbes Magazine in 2016''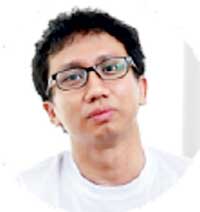 Faeez is an avid speaker at many international travel conferences and seminars and currently chairs the R&D committee of the Malaysian Association of Tour & Travel Agents (MATTA).

Faeez was named 30 under 30 by Forbes magazine in 2016, 40 Under 40 by Prestige, Top 10 Young Entrepreneur Rising by Top 10, People To Watch 2016 by TTG as well as the Most Innovative Young Leaders Award 2016 by UCSI, Heading the brand of Tripfez and Salam Standard.

Faeez advocates the concept of localizing the travel experience through information enabling travellers to make an informed decision. He has been featured in major publication including BBC, CNBC, Forbes, TTG, etc.

Sri Lanka Tourism Promotion Bureau, in collaboration with the Pacific Asia Travel Association (PATA) will be hosting this spectacular event in order to give an opportunity to all local stakeholders to connect with the industry's renowned professionals. Registration is open online for those interested in participating at the event.

http:// www.pata.org.