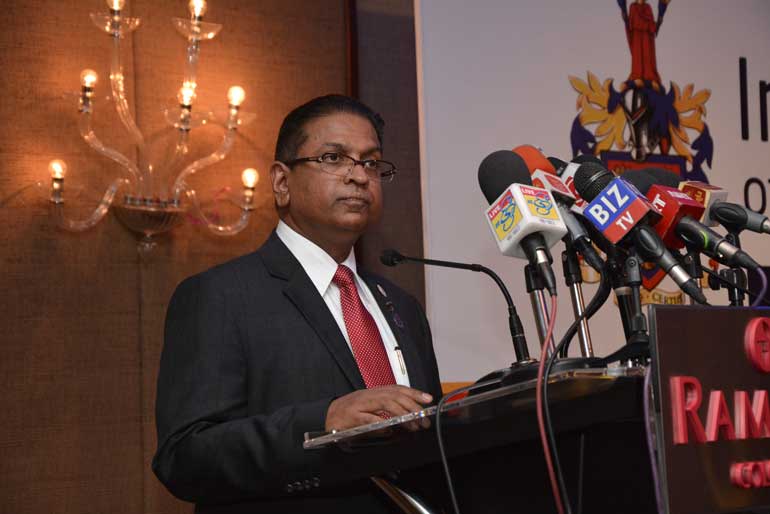 The Institute of Hospitality, Sri Lanka Chapter re-elected Sidath Kodikara as its new Chairman at its recently concluded Annual General Meeting. Kodikara was a founder member of the institute and also served in its very first committee.

The new office-bearers for 2015 were also appointed at the AGM held on 11 June at Liberty Ballroom, Ramada Hotel, Colombo. Accordingly S. Anandaraj is appointed Vice Chairman, Renuka Jayamanne, Vice Chairperson, Sugath Illagakoon, Secretary and Eraj Abeywardana, Treasurer. Harsha Jaysinghe, Keerthi Wickramasinghe, Ramesh Dassanayaka, Asoka Jayawardana, Samantha Gunaratne, Thusitha Samaraweera and Rehan Razeen make up the rest of the Executive Council.


The institute is 'the' professional body for individual managers and aspiring managers working and studying in the hospitality, leisure and tourism industry in Sri Lanka. Speaking at the occasion Kodikara noted, "In the year ahead we plan to further enhance our role as the interface between the industry and professional education to partner both the industry and its human capital in the quest for growth. Our aim in 2015 is to empower all resource personnel in the industry towards professional recognition and accreditation and thereby raise industry standards across regions. For this in the institute membership would become more accessible for all professionals."


Towards this end in the year ahead the institute plans to work closely with the Tourist Hotels Association of Sri Lanka (THASL), Ceylon Hotel School Graduates Association (CHSGA) Sri Lanka Inbound Tour Operators (SLITO) and Chefs Guild of Lanka (CGOL) to align their mutual goals towards the benefit of the industry.

Kodikara, the Chief Executive Officer of Cargills Foods Company (CFC), the leading modern retailer in Sri Lanka, started his career in the hospitality industry. He is a Fellow of The Institute of Hospitality of United Kingdom of which he is a Member since June 1978. His career in the Hospitality Industry spanned Taj Samudra, Lanka Oberoi and Colombo Hilton.