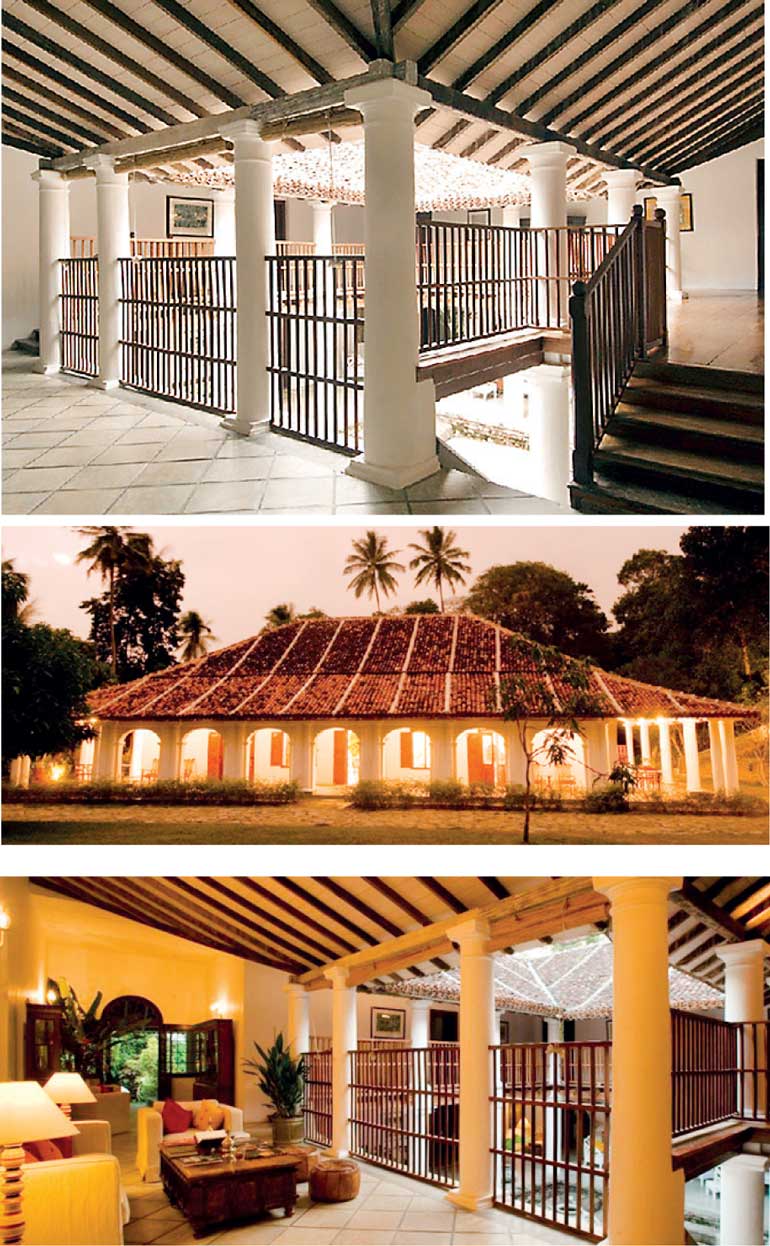 The Sri Lanka Collection has announced the addition of a new Collection member, The Kandy House. This existing nine-room boutique hotel with swimming pool located on the outskirts of Kandy is one of Sri Lanka's most alluring boutique properties.

The addition of The Kandy House – sister hotel to the beach hotel/villa The Last House near Tangalle – into The Sri Lanka Collection's fold means the number of properties represented by The Sri Lanka Collection is now 10.

The Kandy House and The Last House are owned and operated by Manor House Concepts, and share similar characteristics of being small, intimate and highly atmospheric hotels with high standards of service, comfort and food set amidst sensitively converted historic buildings. Oozing style and personality, and promising fabulous food and exceptional service, this enchanting hotel in Kandy's tranquil rural outskirts, with jungle pool and exotic gardens, is an unforgettable place to stay.

"Having just passed its 10th anniversary, The Kandy House has established itself as the leading boutique hotel close to Kandy. Along with her sister property The Last House in Tangalle, I am delighted to again partner with The Sri Lanka Collection as visitor momentum to the country accelerates further and Kandy remains a key destination," commented Tim Jacobson, owner of Manor House Concepts.

The Kandy House is the former home of a Sri Lankan aristocrat who committed an act of 'decadent defiance' by building himself a palatial villa using roof tiles, which at the time were decreed only for royal residences. Renovated into a hotel in 2005, this stunning property is truly unique; chic interiors and one-of-a-kind antiques perfectly complement the elegant arches, pillared verandas, hardwood floors and central courtyard. Rooms feature four-poster beds, garden views and contemporary bathrooms yet are blissfully devoid of TVs and phones. If your guests are looking for R&R, the hotel offers Ayurvedic massages and private yoga sessions.

The hotel serves Asian fusion cuisine and Sri Lankan curries to a rear veranda, which overlooks an emerald lawn shaded by tall creeper-draped trees teeming with butterflies and birds. Visible just beyond the lawn is the jungle pool and a cosy ambalama (lounge pavilion), which share in the serene paddy valley views. The hotel offers a home-from-home vibe with exceptional personal service; it's a favourite with couples and honeymooners – no children under 12 years are allowed.

Although Kandy's famed sights are within easy reach, the hotel offers a beautifully tranquil setting for rest and relaxation. Explore this rural village setting by bicycle or stroll to a Buddhist temple to discover ancient wall murals. Tea estates, the Knuckles Range, and Kandy's international test cricket ground – the Muttiah Muralitharan International Cricket Stadium – are all also within easy reach of The Kandy House. This hotel is the place to stay during the city's festive July/August Kandy Esala Perahera.

The Kandy House is located on the outskirts of Kandy in a rural village. Kandy's premier sights – the Temple of the Tooth, British Garrison Cemetery, Royal Botanical Gardens, Ceylon Tea Museum, Trinity College Chapel, and International Test Cricket Ground – may usually be reached in 20-30 minutes, and there is plenty to do in the local area, from bicycle rides to exploring the village's ancient muralled temple. You can reach Colombo in about three hours (or two-and-a-half hours by train) and Colombo's international airport in two-and-a half hours. Alternatively, you can take a 70-minute domestic flight from the airport to Polgolla Reservoir, which is a 5 km drive away. The Sri Lanka Collection, a UK-based representation and marketing company, works on behalf of a distinguished collection of Sri Lankan boutique hotels, villas and safari camps. The company raises awareness of Sri Lanka's outstanding boutique travel products and helps them to maximise their visibility in the UK. The Sri Lanka Collection is the first representation company of its kind to focus on the high-end client and on Sri Lanka alone.