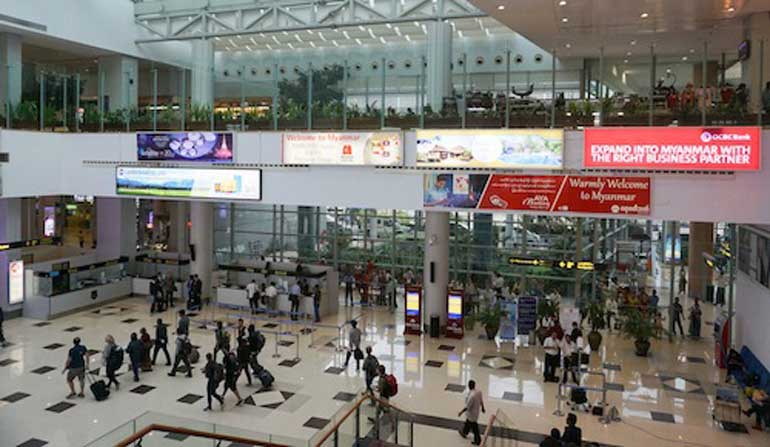 Yangon International Airport
Myanmar's Ministry of Hotels and Tourism is expecting tourist arrivals in 2015 to reach 4.5 million, which will surpass its previous records of 2.1 million visitors in 2013 and 3.8 million last year.

From January to September this year, Yangon alone recorded 759,181 arrivals, representing a 25% increase from the same period last year.

More than 73% of visitors to Yangon were from Asian countries (564,023), with about 108,542 originating from Thailand – the largest single group by nationality – followed by China (71,645), Japan (63,970) and South Korea (44,471).

Europeans accounted for 113,379 visitors, led by the UK (24,053), followed by France (23,840) and Germany (16,970).

"Since arrivals are continuously increasing, we should focus more on quality of service in order to cater to increasing demands," said Minister of Hotels and Tourism Htay Aung. He added that Myanmar now has a total of 47 hotel FDI projects providing 9,030 rooms.

Despite the growth, Seven Star Tours Managing Partner Phyu Phyu Mar believes Myanmar still has plenty to offer visitors. "There are a lot more places we can promote as new destinations. For example, Kachin State, Sagaing Region, and Nan Yung and Pan Saung where the Naga tribes are living are potential places to attract more visitors in the future," he said.