Ebert Silva Holidays offers exclusive luxury packages for both foreign and Sri Lankan nationals to view the mesmerising Kandy Esela Perehera which will be taking place according to unique traditions and customs of over 230 years in the hill capital shortly. Held in the honour of the sacred tooth relic of the Buddha it is known as Asia's most spectacular religious and cultural pageant. The glittering festival of lights and colours with vibrant drummers and dancers and over 100 beautifully caparisoned elephants and magnificent tuskers is a breathtaking event not to be missed. The grand Randoli Pereheras will light up the streets of the medieval hill capital, Kandy, commencing from 25 August, with the final Randoli pageant taking place on the Esela full moon day on 29 August mesmerising all viewers as it travels the streets in its fullest grandeur.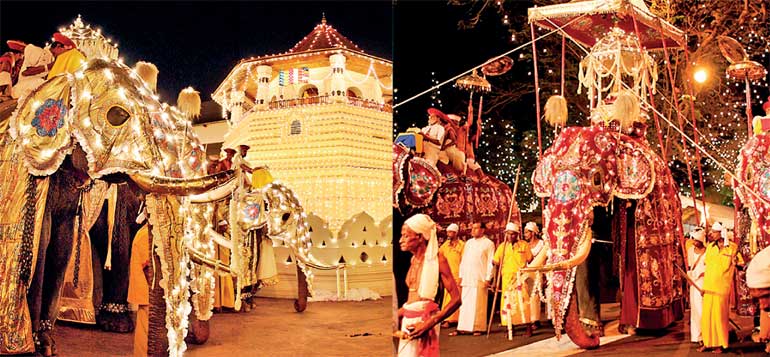 Ebert Silva Holidays offers an exclusive package to view this magnificent cultural pageant. Luxury coaches will leave Colombo after lunch to directly witness the Perehera. Tea is included with snacks en-route at Ambepussa Avanhala with prime seating to view the pageant along the Queens Hotel corridor. The coaches are scheduled to return to Colombo directly after the pageant.

For tickets and further details contact 0112814700, 0777 772595 or 0777 599 963; e- mail: esholidays@eureka.lk.