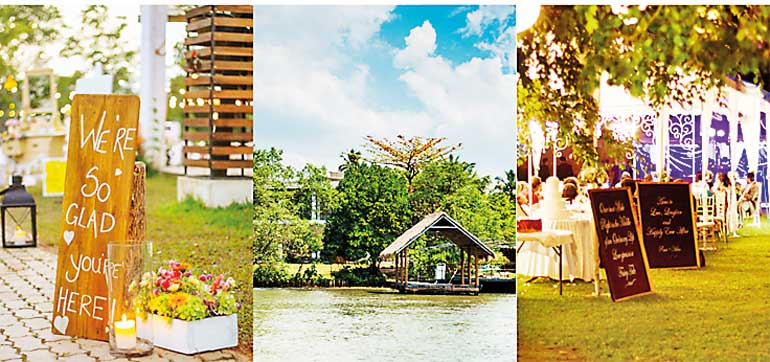 With its stunning location along the bank of Bolgoda Lake, the lake resort has been in operation since 2012, hosting and catering to events such as indoor/outdoor weddings, corporate galas and other private parties. This premier banquet location is well known for its garden events by the lake.

Featuring a unique contemporary design inspired by the natural elements, Bolgoda 360 offers two banquet halls with a capacity of 400 guests at each hall, while the garden area is capable of accommodating over 450 guests.

Banquet menu is designed by an award-winning chef. Bolgoda 360 kitchen has gained a reputation for its culinary expertise in both local and international cuisine. There is also the choice of a customised menu many clients have benefitted from, to create that unique experience.

Bolgoda 360 is currently under the 'phase II' of the project development. Management states, "We are hoping to provide an enhanced experience while focusing heavily on the social and environmental sustainability. At the core of our business strategy is to create a workplace with equal opportunity for women and minorities by empowering them. Furthermore, our team is determined and even better equipped to provide that luxury experience without the exuberant price tag."

Bolgoda 360 also recently participated in the Wedding Dreams bridal exhibition to extend its services to the clients. Bolgoda 360 Business Development Manager said, "We received a great response from the public and we look forward to offering the best of services to all our clients. We are currently focusing on being the number one venue located in Bolgoda lake area and our goal is to make sure all our customers receive a magical experience."

Bolgoda 360 guarantees a hassle-free event planning and a magical journey full of lifetime memories as they aspire to provide a customised service to each event.