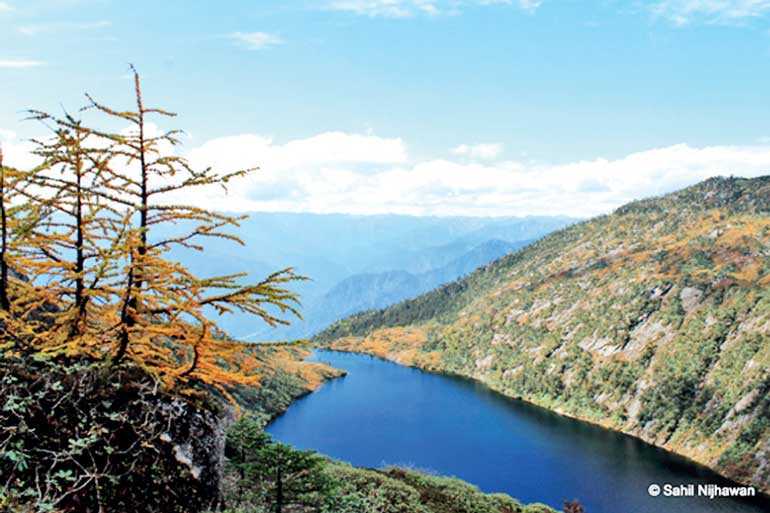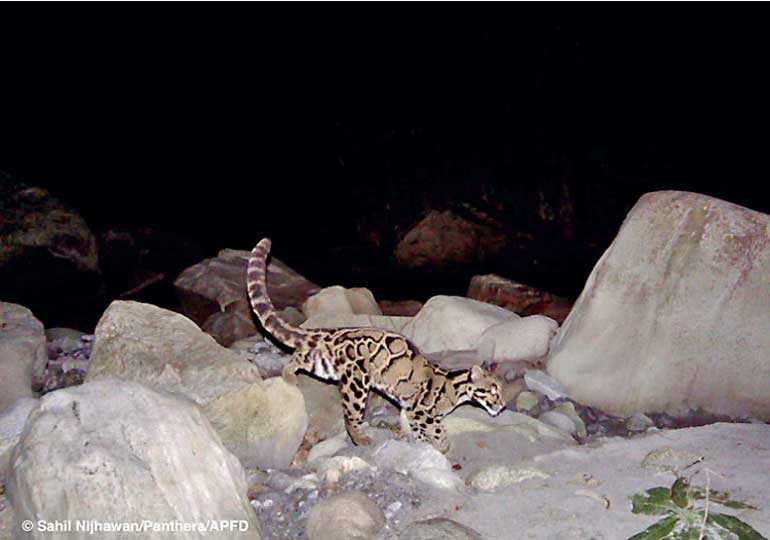 Clouded leopard - community forest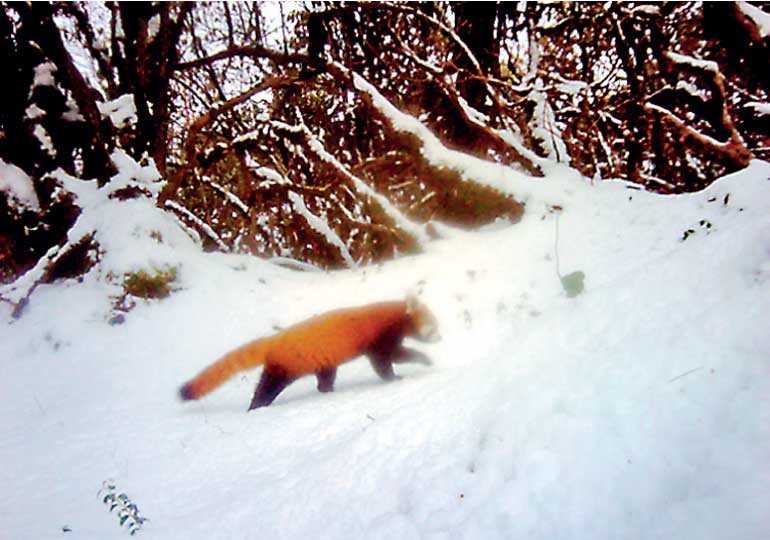 Red panda - community forest
---
The Wildlife and Nature Protection Society (WNPS) will kick off 2020 with its first monthly lecture for the year on 16 January at 6 p.m. at Jasmine Hall, BMICH focussing on 'Tribal tigers: How an indigenous community conserved tigers in Northeast India'.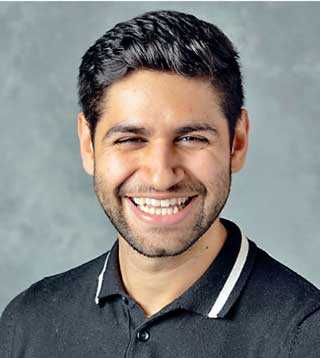 Sahil Nijhawan


In this lecture, Dr. Sahil Nijhawan talks about the unique relations between tigers and the Idu Mishmi people of the Dibang Valley region of Northeast India. In 2013, Dr. Nijhawan identified a scientifically unknown tiger population thriving in the community forests of Dibang Valley. He went on to collaborate with the Idu people to conduct the first study of these unique mountain tigers and the cultural, ecological and political reasons for their existence without any government/NGO-led protection.

Over the course of two years, he lived with the Idu people and learned their language and shamanic traditions. He participated in daily farm and forest chores and conducted hundreds of interviews in order to understand Idu concepts of human-wildlife relations and patterns of forest use. He also placed close to 300 camera traps spanning altitudes from 535 to 3710 m and collected genetic material to understand tiger and prey ecology.

Statistical analyses estimated that as many as 50 adult tigers live in Dibang Valley, substantially higher than in regional government-managed tiger reserves. Despite periodic incidents of livestock depredation, its killing is strictly prohibited as the Idu culture considers tigers a human kin.

By combining ecological and anthropological information, Dr. Nijhawan concluded that tigers had continued to thrive in Dibang Valley, despite widespread local knowledge of the high market-value of tiger parts and existence of illegal wildlife trade networks, due a multi-layered interaction between Idu ideas of kinship with the tiger, Idu cultural norms that control hunting of tiger prey, Idu land use and tenure system, and a constitutional mandate that limits outsider entry into Dibang Valley. This work questions the existing conservation paradigm that is predominantly government/NGO-led and ecology-centred.

Finally, Dr. Nijhawan challenges us to think beyond the simplistic binary of conflict and co-existence, and highlights the importance of multi-disciplinary and collaborative studies of human-wildlife relations.

The monthly lecture of the WNPS is supported by the Nations Trust Bank. Dr. Sahil's travel is sponsored by Classic Travels and accommodation partners Jetwing Colombo Seven, Wild Coast Yala and Wilpattu Safari Camp.

Dr. Sahil Nijhawan has an undergraduate degree in mechanical engineering, a master's degree in wildlife conservation science and policy, an advanced diploma in Spanish and a PhD in Anthropology. His career spans the non-profit sector, farming and academia. For more than a decade, he has conducted multidisciplinary research on human-wildlife relations in Latin America, Southern Africa and South Asia, incorporating his training in physical, natural and social sciences.

His PhD innovatively combined ecological and anthropological approaches to study a newly identified population of tigers living in the community forest of Northeast India. He speaks six languages including the endangered language of the Idu Mishmi people of Northeast India with fewer than 10,000 speakers.

He is currently a Research Fellow at University College London (UCL) and a British Academy Fellow at the Zoological Society of London (ZSL). Sahil is working with the local Idu Mishmi people to create new collaborative and ethical approaches to wildlife conservation and development.

The WNPS lecture is open to members and non-members; entrance free.