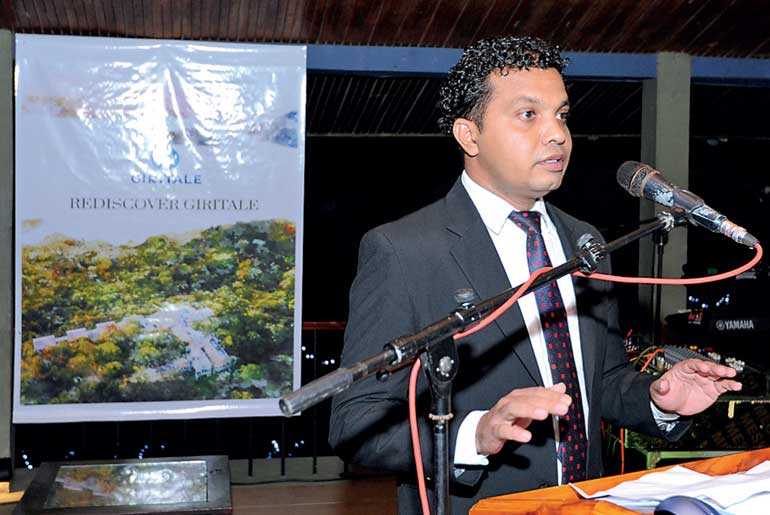 Property ready and fitted to meet steadily increasing tourist influx to Sri Lanka
The star-class Giritale Hotel – managed by the Leisure arm of Carson Cumberbatch PLC – is set for a re-launch on 11 October following a successful and comprehensive refurbishment of the property. The equally enhanced website of the hotel – www.giritalehotel.com – too, will be re-launched on the same date.

The hotel, located overlooking the Giritale Tank in the city of Polonnaruwa among thickets bordering the water, is renowned among tourists as an eco-tourism destination, and is being launched in time to meet the steadily rising influx of tourists arriving back in the island with an attractive campaign, inviting guests to 'Rediscover Giritale'.

"We are thrilled to welcome the world back to Giritale, to offer them a chance to enjoy some renowned Sri Lankan hospitality," Giritale Hotel General Manager Thiagarajah Ganeshan commented. "Our property has been refurbished to elevate the guest experience, and we have put a lot of thought and effort to ensure that all guests can rediscover luxury, comfort, culinary finesse and nature while rediscovering Giritale during their stay with us. We invite local and foreign tourists to visit Giritale Hotel to experience tranquillity in a modern setting."

22 rooms are refurbished now and after the refurbishment the hotel has three categories of rooms. They have been named as 'Super Luxury Rooms', 'Luxury Rooms' and 'Standard Rooms'. Fitted with basic amenities, all rooms have been architected with individual balconies providing stunning views of the natural habitat and lush foliage surrounding the lake. All rooms are provided with hot and cold water, safety locker, hair dryer, ironing board, mini bar and tea/coffee making facilities.

180 Degrees – the hotel's in-house restaurant – while mastering uniquely Sri Lankan cuisine, also excels in laying out a scrumptious international spread for guests at the venue along with a stunning panoramic view. A spa located within the property is also a much-welcomed facility by jet-lagged guests. The team at Giritale, rated and commended highly for their hospitality and proficiency, have also been the reason for the strong pull of returning tourists and guests who are highly appreciative of the professionalism displayed at the property.

Located in a rapidly progressing tourist hub and cultural hotspot in North Central Sri Lanka, guests at Giritale Hotel are presented with the ideal setting to interact with nature, and enjoy tranquil surroundings steeped in comfort. Guests can choose from cycling trails, trekking tours, catamaran rides, lake fishing, safaris, village tours, hot air ballooning and canoeing for a more memorable and exciting stay.

Other services offered at Giritale Hotel include banquet and wedding facilities, room service, laundry service, luggage facilities, foreign currency exchange, childcare support, disability access, secure parking and airport transport.