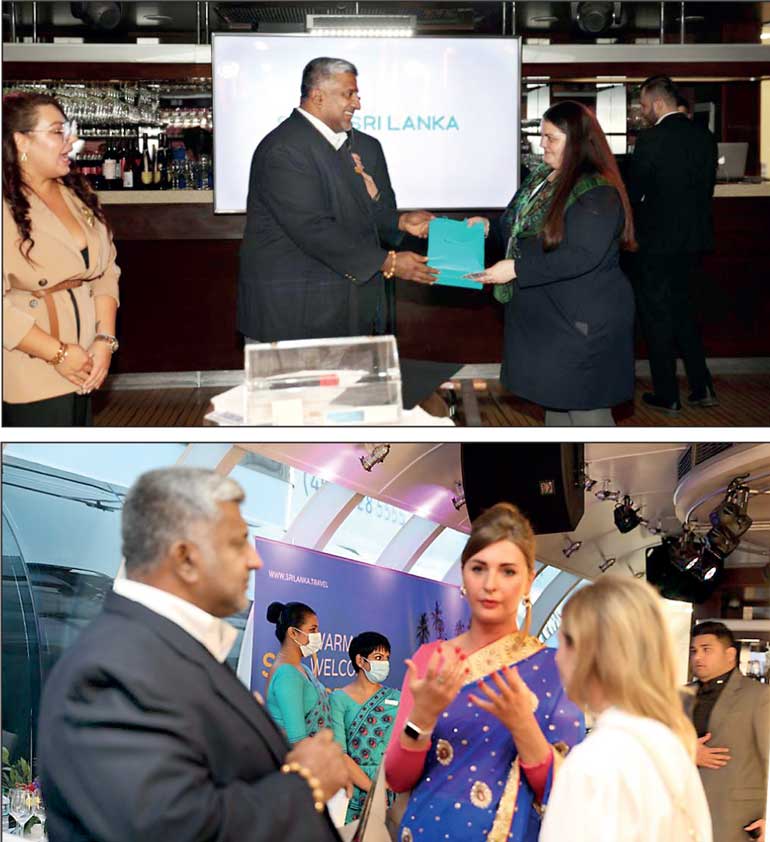 Says Russia's friendship was a strength to Sri Lanka, especially during difficult times
Opines aggressive vaccination drive has made Sri Lanka a safe haven for tourists
---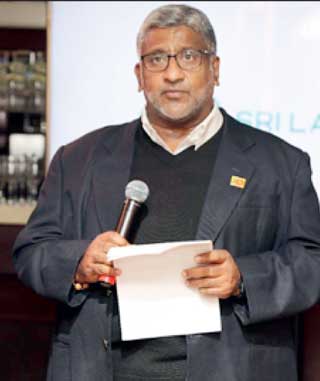 Tourism Minister Prasanna Ranatunga
---
Sri Lanka Tourism is pursuing an aggressive post-pandemic tourism promotion initiative with greater facilitation
strategy to lure more international travellers from the East European Region this winter.

Tourism Minister Prasanna Ranatunga who is on an official visit to Moscow made a compelling case on how Russia can be the top source market for Sri Lanka in this winter.

"Many Russians love to visit Sri Lanka during winter. So it is a kind request to you, the Russian tour operators, to make Sri Lanka the number one travel destination this winter. After a six-year break, direct flights between Colombo and Moscow began. Aeroflot Airlines has planned to start direct flights between Sri Lanka and Russia from 4 November," the Minister said at a tour operators meeting in Moscow, Russia.

Regional Cooperation State Minister Tharaka Balasuriya, Aviation and Export Development State Ministry Additional Secretary Sunil Gunawardena, Sri Lanka Tourism Chairperson Kimarli Fernando, SriLankan Airlines Chairman Ashok Pathirage and Airport and Aviation Services (Sri Lanka) Vice Chairman Rajiv Sooriyaarachchi also engaged with the Russian tour operators meeting. The event saw over 100 participants.

Ranatunga said Sri Lanka was an attractive country with geographical and social diversity. Known as the pearl of the Indian Ocean, Sri Lanka has a beautiful sea of tourist attractions. There are 350 waterfalls and 26 national parks in Sri Lanka. It covers 33% of the land area. "You will be amazed by our natural and cultural heritage, including Sigiriya, which has been named the eighth wonder of the world by UNESCO," the Minister said.

He said last week, Sri Lanka became the world›s fastest vaccinated country in terms of population. "The first dose of the COVID-19 vaccine has been given to 1.27 million people in Sri Lanka with a population of 22 million, and the second dose has been given to one million people. We were able to provide the first dose to nearly 60% of the population and the second dose to over 40%. Our President is personally intervening and working hard to make the vaccination program a success. Ensuring the health and safety of our people is the main objective of the Government," he stressed.

With the advancement of technology and transportation, the whole world today is a universal village. However, every country had to adopt health care practices to protect itself from the global pandemic. As a result, travel between the countries of the world, which had become a single universal village, was limited. At present, while seeking treatment for the pandemic, travel restrictions are being phased out in line with health care practices. Meanwhile, Sri Lanka is taking steps to promote the tourism industry by ensuring the safety of Sri Lankans and tourists by adopting world-renowned healthcare practices.

"We launched a regulatory project to revive the tourism industry. The project is very successful. From the moment the tourists entered Sri Lanka, we provided them with friendly service, ensuring their health and safety. As a result, we have already established that Sri Lanka is a safe haven for tourists," the Minister said.

Ranatunga also said the Russian friendship was a strength to Sri Lanka, especially during the difficult times it faced. "There is a strong friendship between Sri Lanka and Russia. Historical evidence testifies to this. Russian tourists love Sri Lanka and Sri Lankans love the heartfelt style of Russian tourists. In fact, there is a very close bond between Russians and Sri Lankans in the tourism industry," he said.

The Minister said Sri Lanka was now ready to face the post-pandemic situation. A delegation from Sri Lanka has arrived in Russia to promote tourism between Russia and Sri Lanka.

"We invite you to come and see our beautiful country and experience the beauty of nature freely this coming winter. I am happy to say that Sri Lankans love Russia and it is due to the recognition that Russia has in Sri Lanka. We hope the strong relationship between the two countries will further strengthen," he asserted.

In the first seven months of 2021, there had been 702 Russian tourists as the country ranked as the ninth largest source market. Last year there were 49,400 Russian tourists before Sri Lanka closed its borders in view of the COVID pandemic. Russia was the third biggest source market in 2010.

In 2019 tourist arrivals from Russia hit an all-time high with its flag carrier Aeroflot's expansion of services to Colombo playing a key part. That year Russia was the seventh biggest source market, with 86,549 tourists arriving, reflecting a high 34% growth in comparison to 2018.