With more countries seeming to take control of the COVID-19 pandemic and lifting lockdowns, dare we ask if the worst is behind us? Experts are hesitant to answer this question, as there is still no effective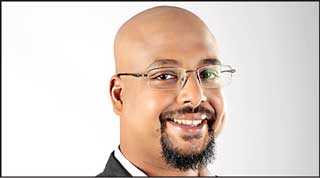 Antyra Solutions Chairman

and CEO Niranka Perera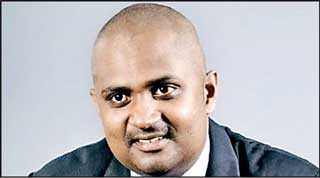 Cinnamon Life Mall CEO

Dileep Mudadeniya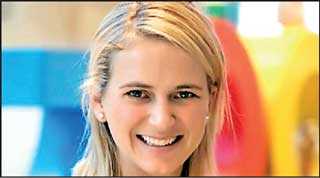 Google APAC Sector Lead

Travel Hermione Joye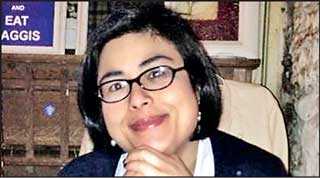 Tripadvisor APAC Group Head

of Destination Marketing

Sarah Mathews
treatment for the virus. However, there appear to be signs of recovery and hope.

The Sri Lanka Tourism Alliance in its latest Resilience Webinar dived into consumer travel intent with a panel of experts including Sarah Mathews, Group Head of Destination Marketing APAC at Tripadvisor, Hermione Joye, Sector Lead Travel, APAC at Google, Dileep Mudadeniya, CEO Cinnamon Life, Head of Brand Marketing Cinnamon Hotels and Niranka Perera, Chairman/CEO Antyra Solutions.

Tripadvisor's Sarah Mathews shared that 68% of consumers are dreaming of travel and planning where they want to go, even while under lockdown. Although the travel platform's user forums saw a spike in COVID-19 related discussion topics in February, it is tapering away. Instead, the discussion is shifting to travel information, with people looking for facts and credible details regarding advisories, restrictions and quarantine procedures.

Sharing stats for Sri Lanka, Niranka Perera stated that although global interest in travelling to the country was at an all-time low, recent data shows that it is now starting to pick up. Based on an online study of 60+ hotels, USA, UK, Australia, India and France showed the highest forward booking demand for Sri Lanka, while countries such as Malaysia, Belgium and Poland showed an increase in booking demand market share based on Year-on-Year comparisons. In terms of experiences sought, honeymoon and romance related travel to Sri Lanka seems to be the least impacted segment based on a review of online demand from multiple source markets.

Hermione from Google said COVID-19 pandemic is accelerating the move towards digital, because that is where their consumers are. She stresses the importance for brands to think about how they communicate with customers on digital platforms. There is a captive global audience, one larger than we have possibly ever had before, and they are looking for content and looking for communication opportunities.

Sarah from Tripadvisor believes brands should encourage domestic travellers to begin exploring local destinations – 'discover your own backyard'. Businesses that operate in less crowded spaces, with a focus on wellness, nature and outdoor activities will have a clear advantage, as both domestic and international travellers are going to be looking for more isolated, less crowded experiences.

In Sri Lanka, the domestic travel market is relatively small, amounting to approximately 100,000 room nights, as shared by Dileep Mudadeniya. It may not be large enough to sustain the local industry in the long term, but it does offer a short-term respite for local businesses that are suffering the biggest slump in recent memory.

Soon after the crisis broke, the Alliance launched its hugely successful Resilience Webinar Series featuring global and local experts sharing knowledge and expertise relevant to the whole industry including hoteliers, DMC's, freelancers and other tourism-related service providers on a range of pertinent topics from 'Surviving and thriving post-COVID-19', to 'How to prepare your business to reopen. Insights from Singapore'. The sessions have had over 30,000 views. The next webinar on 12 June focuses on 'The Experience Economy – how to reset Sri Lanka sustainably and drive visitor spend for all sectors of the industry'.

The webinars are available on the newly launched Tourism Alliance website (https://www.srilankatourismalliance.com/) and the Tourism Alliance Facebook page (https://www.facebook.com/TourismAlliance/). The new site aims to provide advanced data and insights coupled with industry intelligence to facilitate effective communication within the tourism industry. The first ever tourism jobs portal, enabling employers and potential job seekers to connect, will also be launched at the end of June. The foreign consumer oriented website lovesrilanka.org has also been enhanced with new content to help dream and plan the next visit to Sri Lanka.

The Sri Lanka Tourism Alliance is a free membership-based organisation, formed after the 2019 Easter attacks, whose mission is to build a resilient and strong private sector that embraces international sustainable tourism best practices, and where tourism benefits are driven to communities and people across Sri Lanka at every level.