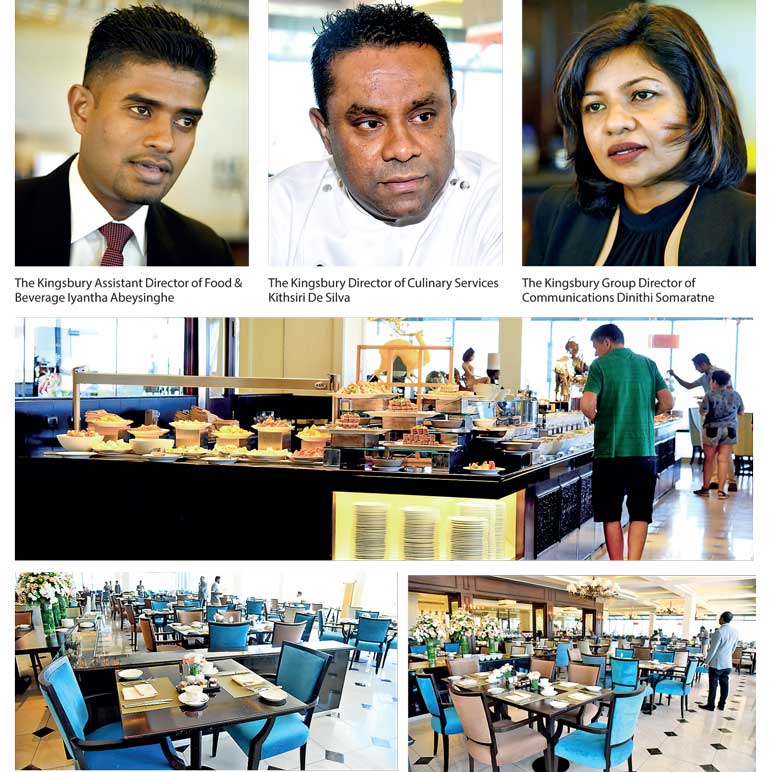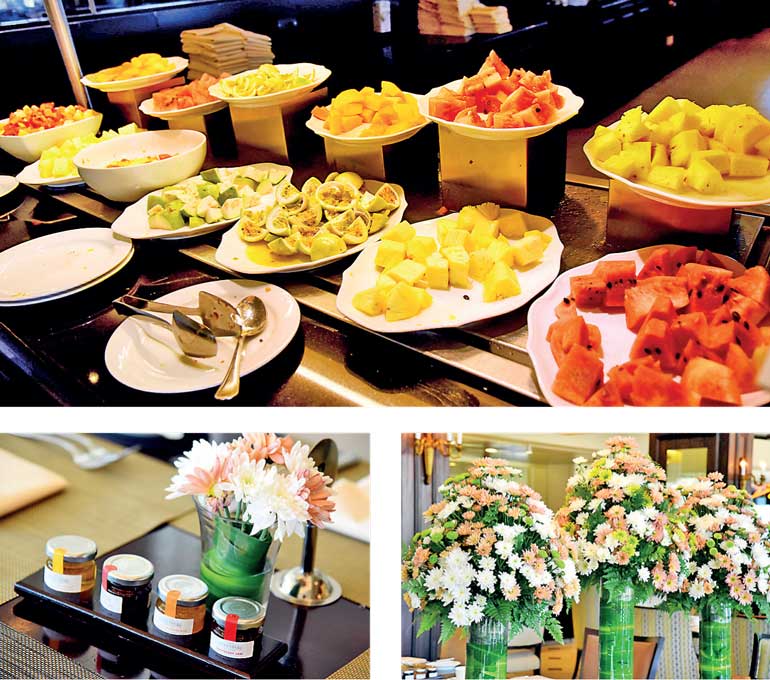 The Kingsbury is at it again, as the World Luxury Restaurant Awards became the latest international awarding body to recognise the luxurious Colombo hotel's consistent excellence and variety in the culinary arts.

The Kingsbury's resident purveyor of exquisite seafood, The Ocean, was named South West Asia's Best Luxury Seafood Restaurant for 2017; while Harbour Court, which offers up a multitude of global cuisines, won two awards: South West Asia's Best Eclectic/International Cuisine Restaurant 2017, as well as Sri Lanka's Best Luxury Hotel Restaurant 2017.

The World Luxury Restaurant Awards itself is an organisation that is renowned in global hospitality, envisioning higher standards of culinary services and experiences through healthy competition. This year's awards were held in Hanoi, Vietnam where the crème de la crème of the food and beverage world were in attendance.

Setting the basis for service industry standards around the globe, the World Luxury Restaurant Awards provides true recognition for luxury restaurants in their relevant categories during its annual voting phase. Votes are gathered through various channels from guests and industry professionals, showcasing the true value of service excellence. Judging criteria for restaurants include culinary excellence, memorable experiences, outstanding atmosphere and service.

"The winners are judged by mystery guests, who will make random visits to the restaurants. We don't know at what point they had come and judged us, or who has come and eaten here," says The Kingsbury's Group Director of Communications Dinithi Somaratne, as she explains the adjudicating process.

"Until they officially announce and write to us saying that we won, we had no idea. The only notice we had was when we received an application form asking if we would like to take part in such a competition."

International awards such as the Luxury Restaurant Awards not only highlight the participants but also the destinations. This year saw participants representing France, Hungary, Switzerland, Greece, Luxembourg, UAE, China, India, Maldives, Malaysia and many more collect awards.
World class seafood
The Kingsbury's achievements ultimately reflect on Sri Lanka and its potential as an international culinary destination, and in The Ocean they have their champion. Under the mindful eye of Director of Culinary Services Kithsiri De Silva, the Kingsbury's seafood offering is truly second to none. Opening daily at 11 a.m. it offers nonstop service up until midnight; the late morning start can be attributed to the procuring of fresh seafood every morning from the Pettah market.

"Seafood is all about freshness. With the competition around it's never easy to become the best, but we have our own signature items. Even the (seafood) displays are fully chilled and covered. The fish on offer are brought in daily from the Pettah market. To get to this level it's all about freshness and variety," explains Chef Kithsiri.

Indeed one look at the seafood displays and any lingering doubts about freshness quickly vanish, however it is the variety on offer that keeps many coming back for more.

"People get to experience something more than what is just on the menu, we give them so many options. And they also have the ability to interact with the chef and find out what he would recommend. Once you feel that the chef is more personally involved in preparing your dish there is more value to it, and that interaction makes it a very special experience," notes Somaratne, adding that more than half of the restaurant's clientele are repeat customers.

The seafood is not the only thing that is kept fresh, with The Ocean's menu too refreshed every six months. Offering a wide array of both local and imported seafood, the menu is unique in the sense that it has a veritable 'ocean' of options when it comes to how you would like your food prepared.

"We are inviting customers to go to the display and select their own fish, and the menu will show the available cooking methods. For example if the guest wants lobster, they can have it grilled, steam, thermidor, baked, Thai red curry, Sri Lankan curry, devilled…anyway you like it," explains Chef Kithsiri, revealing their newest culinary concept.
Pride in service
And if the food doesn't get you, then the service certainly will. All of The Kingsbury's service staff receive training abroad at a variety of respected hospitality schools, most notably the William Angliss Institute in Australia.

"The Ocean is not like a buffet restaurant, it's all about Silver Service. You need to serve each and every dish to the table and the waiters need to explain each of them - even to the ingredient, to the source, to the softness of the fish, all that has to be explained. For that there has to be good training and knowledge," states The Kingsbury's Assistant Director of Food & Beverage Iyantha Abeysinghe.

"We have guest comment measurement methods. We have a system in the restaurant itself where we have guest comment cards, as well an online feedback system. Along with that we also look at things like TripAdvisor and so on."

Somaratne adds that guest feedback is taken extremely seriously, with some of it even addressed at training sessions.

"We've had people who have been absolutely mesmerised by the level of attention that our service staff pays to the guest. Sometimes they would order so many varieties of dishes but in the event their plate is not totally empty, the waiters would go up to them and ask: 'Sir did you not like that preparation? Can I get you something done in a different way?' That's the level of attention, these guys are focused on every single detail," she reveals proudly.

In total the Kingsbury boasts over 700 employees, which Somaratne jokes is "large enough for two hotels," while 400 of those are employed on the Food & Beverage side alone. Nevertheless there's scarcely a moments rest for the staff, with each member playing a key role in ensuring the day's service runs smoothly.

"It's a great team of people from all departments that make it possible to provide this standard at these two restaurants. From the guy who opens the door, to the guest relations officer who will say 'welcome to the Kingsbury,' to the Housekeeping team that provides the staff uniforms on time and gets this team geared and ready, to the engineering guys," points out Somaratne. "Even now when we're in between service, it's always a hive of activity, there's always something going on."
Essence of Sri Lanka
"We are the only hotel that has hoppers available throughout the day," boasts Chef Kithsiri, when asked about The Kingsbury's focus on local cuisine. While the Kingsbury does not have a dedicated restaurant for Sri Lankan cuisine, it is nevertheless a key element of Chef Kithsiri's mantra.

Adds Somaratane: "Chef Kithsiri in particular is very Sri Lankan at heart. For him it's not about following the Europeans or elsewhere in the world, it's about creating something that is unique and has a Sri Lankan touch to it."

Oddly enough it's the Harbour Court, which places a broad focus on global cuisine, that truly highlights Chef Kithsiri's Lankan touch, constantly making it a point to celebrate local heritage and culture. It is not uncommon to see pol roti, halapa, kavum, pol toffees or any other local delicacies on offer at the Harbour Court buffet.

"If you look at some of the other Asian countries like Thailand and Vietnam, the minute you step out from the airport you find their cuisine in every street corner and every fancy restaurant, everything is about their cuisine, but in Sri Lanka it is quite hard to find a Sri Lankan meal," Somaratne.

"As far as the Harbour Court is concerned, it captures the essence of Sri Lankan cuisine when it comes to seasonal fruits and vegetables, and favourite dishes that Sri Lankans look for. From ambul thiyal to kiri kos curry, and things like that. We have cuisines from every major region in the world. Walking into Harbour Court is like a festival of food."

With such variety on offer, it is unsurprising that the Harbour Court is one of the busiest restaurants in the country. Offering different menus for each day of the week, it is possible to dine there for seven days straight and not repeat a meal.

Pix by Kithsiri De Mel