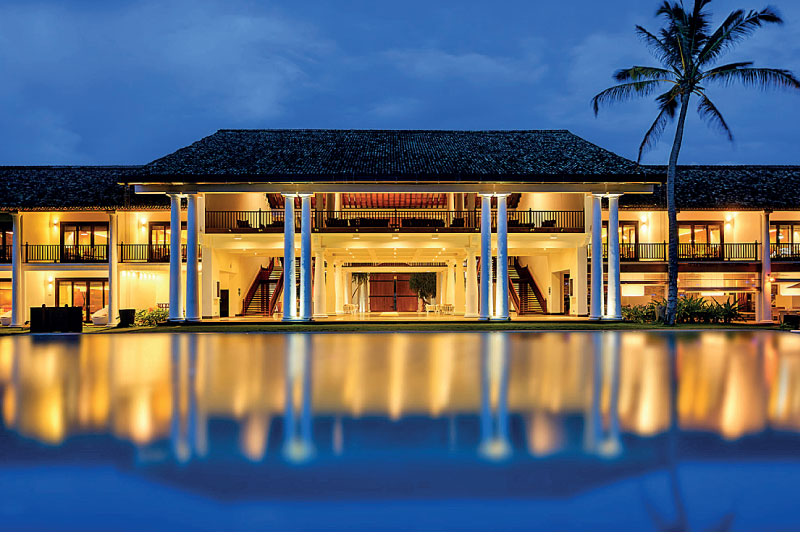 The Fortress Resort and Spa is an award-winning luxury resort in Koggala, Sri Lanka. Offering a collection of luxury touches, the resort was voted one of the Top 20 Most Romantic Hotels in Asia by TripAdvisor and as well as being one of the TripAdvisor Travellers' choice Best of the Best award category in 2022.

The Fortress Resort and Spa is affiliated with the Small Luxury Hotels in the world. The resort has focused on marine conservation, which is a key component in the preservation of the sea turtle population in the area. To help protect the area's endangered native sea turtles, the hotel operates its own Relax and Release Turtle Conservation Project. Recently, it was featured on the Small Luxury Hotels in the world as one of the "7 eco-conscious hotels making waves in marine conservation".

Indulging yourself is what this resort is all about. Each of the 53 rooms at The Fortress Resort and Spa offers its guests a chance to relax in classic surroundings and indulge themselves with the utmost comfort. The location is ideal for those who want to experience the southern culture and landscapes while on vacation. 

The Fortress Resort and Spa is set within a beautiful colonial-era building with a white-columned facade in the heart of Koggala. The resort offers a wide range of services and amenities for both leisure and business travellers, including ayurveda spa, conference and meeting facilities. It is an ideal space for your destination wedding ceremony or any other event.

Dining at The Fortress Resort and Spa offers guests a variety of cuisines to choose from. From local, Asian, Indian and international cuisines to homemade specialties and international fast food to health food and healthy, organic cuisine, the dining options for you at the Fortress Resort and Spa will always satisfy your taste buds.

Take a journey through one of Sri Lanka's most beautiful lakes as Koggala Lake, one of Galle's most popular tourist attractions, runs serenely within a few minutes' walk from The Fortress Resort and Spa, beckoning people to come and appreciate its splendours. A boat safari over its calm waterways will allow you to see exotic species such as birds and more. 

A little bit of experience added to your holiday, you do not have to miss out on those golf weekends with your friends. Eagles Catalina golf course is only a few minutes' drive from the resort where you may practice or play for leisure. The perfect getaway is not too far away. The Fortress Resort and Spa will ensure that your stay is one to 

remember.