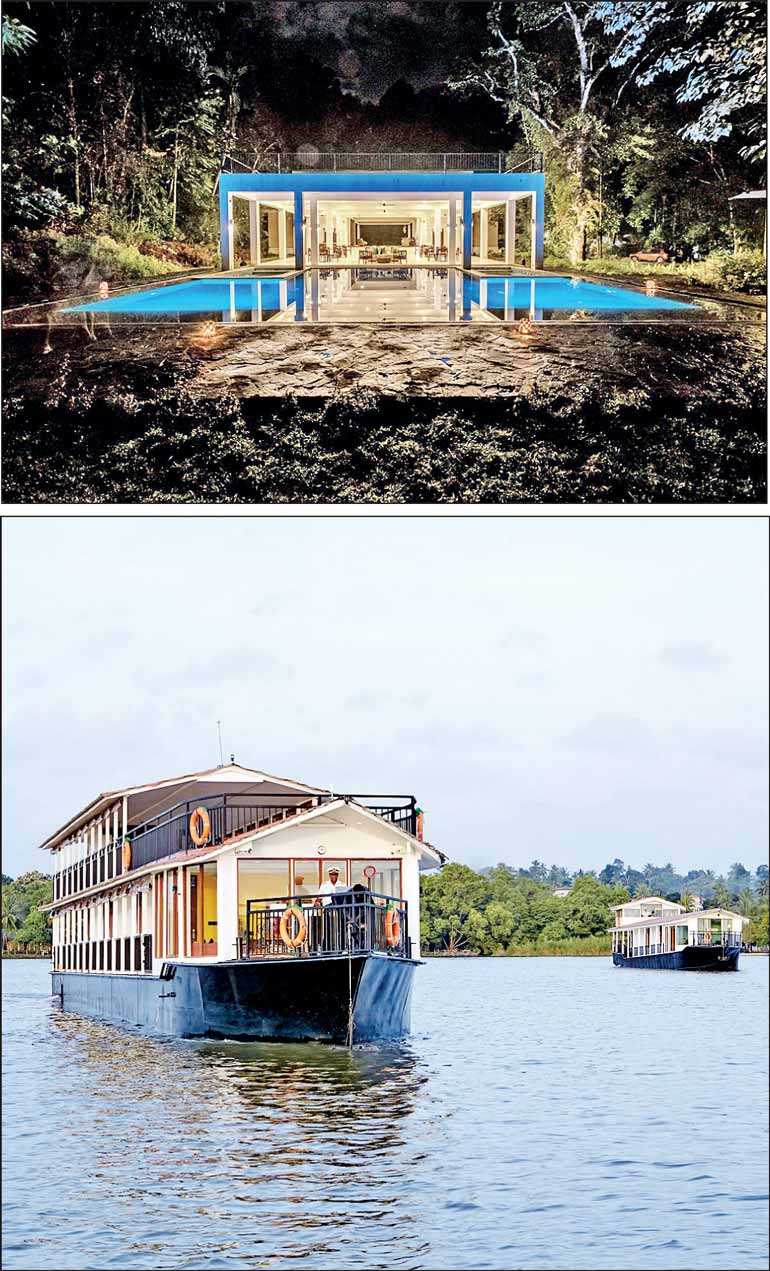 ---
Amber Preserve is series of environmental and sustainable initiatives being implemented at all Amber Collection Properties. Flow, luxury river cruises in Sri Lanka, The Marina, a private water sports centre and palmstone retreat and your secluded jungle hideaway.

The initiative prioritises three key pillars. Pillar one is minimising our carbon footprint in the short term while aiming to be carbon positive in the next five years, through improved operational efficiencies, reduced wastage and investments in areas of concern.

The second pillar focuses on highlighting, protecting and promoting the nature, ecology and wildlife of our locales followed by the third consisting of co-habitation, co-operation and uplifting of the local communities we work with.

At a group level, The Amber Collection which is a part of the Debug Group of Companies has invested in over 150 megawatts of renewable energy both locally and internationally.

The Flow river cruises which introduces a new and unique hospitality experience to Sri Lanka contains state of the art bio-septic waste water treatment system that is a compact sewage treatment plant that safely processes all household waste water and recycles it as clear odourless water which is then pumped out to land to irrigate the garden.

At the heart of the Company's Go Green organisational culture is the elimination of single use plastics that are kept to a bare minimum and recycled in a responsible manner and wherever possible plastic is being replaced with more environmentally friendly alternatives with priority given to the use of recycled materials and goods.

Continuous messaging is displayed across the property encouraging guest to be mindful of their environment, while staff are also geared and trained towards thinking and operating with a sustainability at the forefront of everything we do.

Under the expert guidance of our full-time senior naturalist Ajantha Palihawadana, we are continuously documenting and creating literature for reference on the wildlife and habitats surrounding our properties which will be released free of charge to locals and education institutes to teach them about the environment and to highlight and promote their unique biodiversity in an enduring manner.

The Amber Collection team has identified six new species of mangrove trees among the Mangrove forests of Bolgoda lake, totalling the mangroves species found in Bolgoda to 8.

Mangrove forest are among the most valuable coastal ecosystems, providing habitats for species of marine fauna and flora, especially breeding and nesting grounds for fish, along with food and livelihoods for local communities, providing protection from the impacts of climate change, including sea-level rises and coastal erosion caused by storm and extreme weather events.

The Amber Collection is currently in the process of implementing a mangrove rehabilitation and restoration program at The Flow and The Marina properties which guests can also partake in.

Home gardens combining agriculture, forestry and livestock are a trademark of rural Sri Lanka. These mixed cropping systems are made up of various types of vegetables, fruits, plantation crops, herbs, spices, ornamental plants and medicinal plants, livestock and garden animals, such as butterflies, garden lizards and birds.

Guests' visit to home gardens on the shore of the Bolgoda Lake provide an added educational value and a chance for the farmers to interact and sell produce.

Fishing on traditional 'oruwas' which are little rafts made up of wooden planks tacked on to two little hulls is another unique experience which allow guests to experience life as it is by the residents of the lake on daily basis and engage in commerce and contribute with the locals by purchasing from their daily catch.

Another study conducted by the team in the rainforests of the Kithulgala region surrounding Palmstone Retreat identified an additional 7 endemic birds bringing the total species of endemic birds spotted in the area to 18. Unique nature interpretation trips such as bird watching, waterfall walks with highlights on fauna and flora and hikes to the prehistoric Belilena Cave draw attention and increased awareness to the local biodiversity.