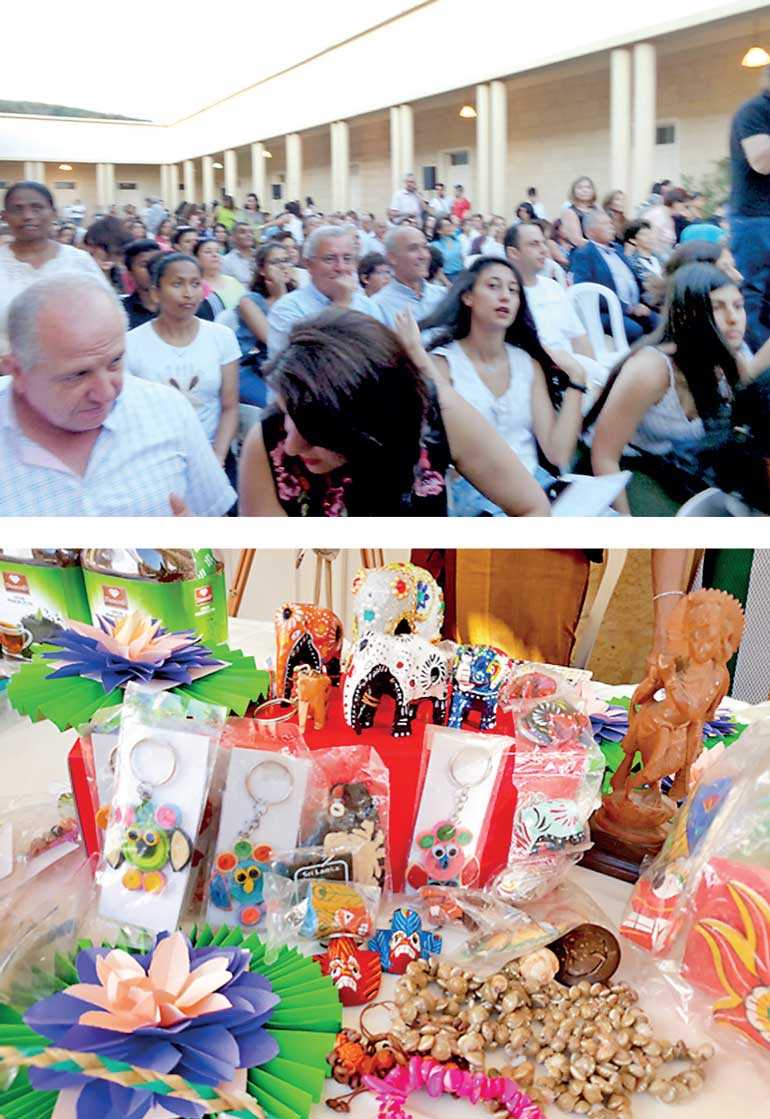 The Embassy of Sri Lanka in Beirut, for the second consecutive year, participated at the Abey Heritage Festival, which was held at the Institute of Technology of the Lebanese University in Abey, Lebanon, on 7 and 8 July. More than 3000 Lebanese nationals and members of the foreign diplomatic missions in Lebanon participated in the event.

The Festival featured music, poetry, traditional songs and dances, exhibitions of paintings, handicrafts and photography as well as food. The Heritage Festival represents the identity and culture of people from different countries.

The Festival was organised by the Abey Heritage Association, the aim of which is to highlight and preserve the heritage of Abey that has played an important role in the history of Lebanon since the 12th century. Abey is historically known for the coexistence of its people.

The stall of the Embassy of Sri Lanka at the Festival sought to promote tourism, Ceylon Tea and Sri Lankan Cuisine.

Sujeewa Wanigasuriya's Sithru Dancing Academy performed two dance items at the Festival.

The Sri Lankan stall was adorned with pictures, creating a strong visual impact of the wide array of experience Sri Lanka has to offer to travellers. Brochures were distributed among visitors to promote Sri Lanka and to motivate them to visit Sri Lanka.

A wide variety of Ceylon Tea and Sri Lankan hoppers with Katta Sambol were served at the stand.