---
Updates them on COVID-19 situation and the way forward for Sri Lanka Tourism
The Sri Lanka Tourism Promotions Bureau (SLTPB) participated in a webinar organised by the Sri Lankan High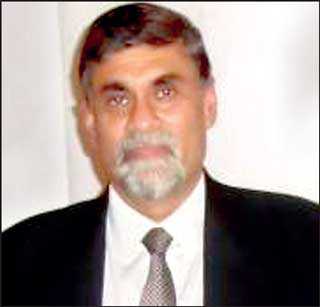 High Commissioner of

Sri Lanka to Pakistan, Vice Admiral Mohan Wijewickrama,(RSP, VSV, NDC),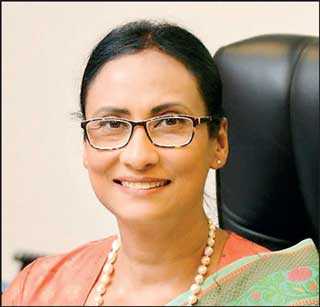 Chairperson, Sri Lanka Tourism Kimarli Fernando
Commission in Pakistan to brief the Pakistani top tour operators on the COVID-19 situation in Sri Lanka, and to explore ideas to promote Sri Lanka to high-end travellers of Pakistan.

Sri Lanka Tourism Chairperson Kimarli Fernando attended the discussion along with other distinguished guests including the High Commissioner of Sri Lanka to Pakistan Vice Admiral Mohan Wijewickrama (RSP, VSV, NDC), SLTPB Director Marketing Dushan Wickramasuriya and top Pakistani tour operators.

Wijewickrama made the opening remarks, while the Sri Lanka Tourism Chairperson gave a current update on the COVID-19 situation in Sri Lanka including the steps taken to implement COVID-19 protocols in the country, especially in the hospitality sector.

The key points which were discussed included welcoming tourists to Sri Lanka in a COVID-19 environment, creating greater awareness on Sri Lanka in Pakistan as most of the Pakistan travellers visit competing destinations, namely Malaysia, Thailand, Vietnam, Turkey and Nepal, and that Sri Lanka should focus on luxury and honeymoon travellers.

Further, it was also discussed to utilize social media effectively when conducting campaigns focusing on group travellers in areas such as pharmaceutical, telecom, insurance, banking, NGOs, MICE, etc. and consider the ease of travel with good connectivity, specially requesting to increase the flights between the two countries.

SLTPB Director Marketing Dushan Wickramasuriya gave an update on travel patterns of Pakistani travellers to Sri Lanka and key products to be promoted in Pakistan. Conducting an orientation on this to the local DMCs and a trade familiarisation tour once the airport is open were also suggested.

Most Pakistani tour operators highlighted the importance of direct connectivity to Islamabad (Capital of Pakistan). It was also mentioned that Srilankan Airlines will re-commence their direct flights to Karachi once the airport is open and this will be extended to the City of Lahore and Islamabad.

The Webinar was concluded with a Q&A discussion in the end and this was the first of the webinar series on briefing the tour operators globally on COVID-19 situation and the way forward for Sri Lanka Tourism by SLTPB in collaboration with respective Sri Lankan missions abroad.

The next set of webinars will be with tour operators from Russia, Germany, UK, China, Japan, the Middle East and Scandinavian

countries.