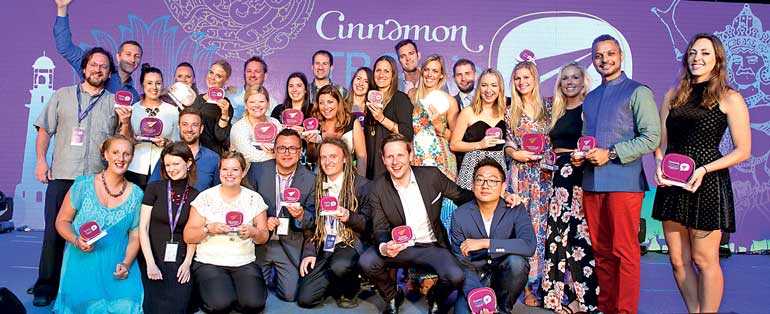 The highlight of Cinnamon TBC Asia 2018, in addition to the seven influential speakers, is the series of dynamic speed networking sessions. This will give representatives from corporate bodies in the travel industry and budding bloggers from across the region, the rare opportunity to connect and interact with the leading line-up of travel bloggers and award winners of this year's conference and awards.

The travel and tourism industry populace along with travel bloggers, writers, and photographers in the industry will have a rare opportunity be inspired and network with the bloggers. This will be truly significant because the corporates in the travel industry will be introduced to the best bloggers in the market for future project initiatives.

As a travel influencer, or those dependent on travel influencers for their business, it is important to make get to know and develop long-term business relationships with influential bloggers such as those attending the conference. The day is not only dedicated to exploring ways to become a recognized travel blogger while getting to know those who have, but also to get to know how they create influential content and find ways to collaborate with them as a influencer or as a person in the travel industry populace who is looking to grow their business further.

A novel initiation of this year's conference, the networking opportunities will pave the way for industry personnel and up and coming bloggers and aspiring online influencers who attend the event, to engage in insightful one-on-one conversations with some of the most eminent and successful individuals within the field. While giving new entrants and beginners the chance to learn from the best in the industry and broaden their horizons, the exclusive speed networking sessions will also enable travel industry participants to network, instigate collaborations and build important connections to further their business's success.

The conference is ideal to anyone with a profound curiosity towards transformational content that contribute to digital marketing in travel. One of the biggest value additions of this conference is the opportunity to meet world class bloggers in one location. The lineup of bloggers who attend TBC Asia, have always found the event to be a useful stepping stone, that has elevated their careers and given them the chance to meet other bloggers in the industry, whilst fostering important partnerships with travel brands.

This third edition of the conference is designed to give you compelling stories and actionable content from some of the biggest travel influencers from: CNN, Google, Expedia Group, Tourism Tribe, Zandu and Professional Travel Bloggers Association. While the conference will consist of six sessions from global experts representing global giants such as Google, CNN, Expedia, Zanadu, and Tourism Tribe, the awards ceremony will recognise 60 bloggers under 10 categories. The conference will end with a panel discussion followed by a one hour speed networking session where all the conference participants get an opportunity to network with the bloggers one on one.

Visit www.cinnamonboffice.com to purchase tickets for TBC Asia 2018, an early bird discount of 10% is available for all ticket purchases till the end of September. For more details and inquiries, please contact 071 711 8111.

The Cinnamon Travel Blogger Conference 2018 is supported by the PTBA (Professional Travel Blogger Association) and PATA (Pacific Asia Travel Association), Official Airline partner – Sri Lankan Airlines, in association with Leveza by MAS, Destination partner – Sri Lanka Tourism Promotion Bureau, Hospitality partner – Cinnamon Hotels & Resorts, Official Digital Partner – eMarketingEye.