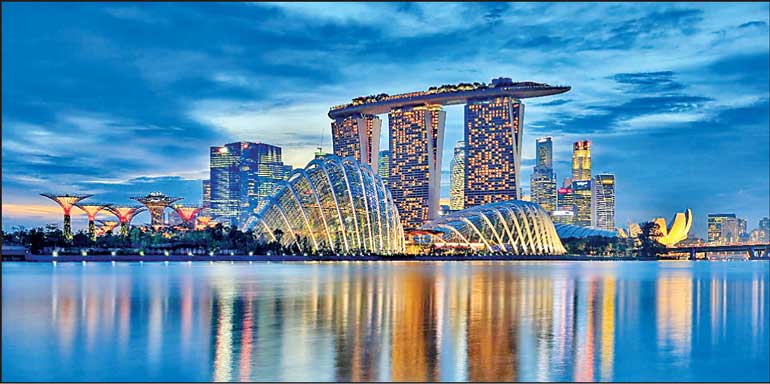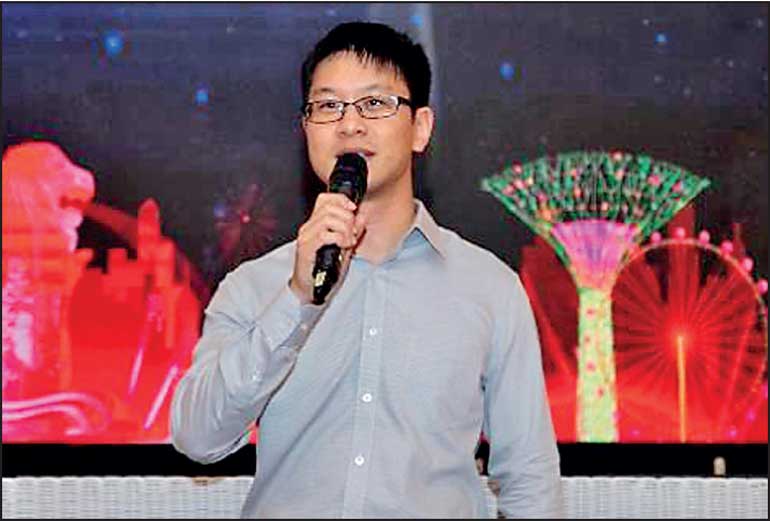 SIA General Manager Sri Lanka Zac Liew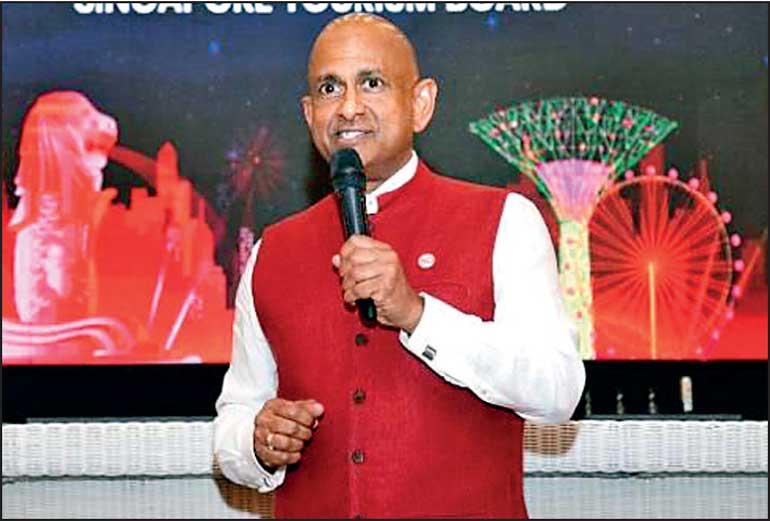 STB Regional Director, India, Middle East, South Asia and Africa G.B. Srithar
---
The Singapore Tourism Board (STB) and Singapore Airlines (SIA) joined hands to reignite travel amongst trade partner-friends and media in Sri Lanka through a myriad of engagement activities which took place from 29 to 31 March.

Built around the theme 'Deepening Connections, Achieving Together!' STB and SIA hosted 130 travel agency professionals over two evenings of networking, had a round-table luncheon with representatives from 9 media outlets, and participated in in-depth discussions with industry partners.

Today, travellers are far more open and discerning in their preferences particularly when it comes to selecting travel experiences; Singapore offers Sri Lankan travellers a wide range of experiences to choose from while visiting the destination. Adding to this vibrant repertoire, the country has announced the soft opening of Bird Paradise on 8 May.

Popular amongst Sri Lankan fans as a resort destination for leisure and family friendly experiences, Sentosa has transformed through the years to become a vibrant destination with hidden gems to be discovered by every generation of travellers. The iconic Singapore Cable Car is launching Pokémon-themed cabins from 1 May onwards, as a part of its 50th year celebrations. The island will also unveil Sentosa Sensoryscape, a multi-sensory experience in 2023, the first milestone of the Sentosa-Brani Master Plan, which will transform Sentosa into a game-changing leisure and tourism destination. Sentosa is also buzzing with options from marquee festivals to popular restaurants, attractions, and spa retreats.

In a move to encourage visitors to explore more during their travel to Singapore, the STB has recently launched the SingapoRewards, a new programme that offers complimentary experiences in Singapore for international visitors.

This will run through 2023 and provide visitors with an opportunity to try one of nearly 40 new or "off-the-beaten path" experiences in Singapore for free. On 3rd April, Changi Airport Group (CAG), SIA and STB re-launched the Free Singapore Tour for transfer and transit passengers with refreshed itineraries and a new Changi Precinct tour.

Pre pandemic, in 2019, Singapore welcomed 98,000 visitors from Sri Lanka and in 2022, 35,500 visitors made their visits to the city. Sri Lanka is recognised as a key visitor source market within the South Asian region. With direct connectivity between Colombo and Singapore, visa-free travel for Sri Lankans and a host of new and improved attractions and activities in Singapore, the city continues to be a prime travel destination.

On 27 March, SIA introduced the launch of Boeing B787-10A on the Colombo-Singapore route. This longest variant of Boeing's Dreamliner range offers large electronically dimmable windows, low cabin altitude, generous headroom, and a quiet and smooth ride. With exceptional operating efficiency and advanced technology, the B787-10 aircraft is also environmentally friendly with a small carbon footprint.

SIA General Manager Sri Lanka Zac Liew said: "SIA's Boeing B787-10 reinforces the importance of Sri Lanka in the SIA network, also demonstrated by SIA's 53 years of operation between the two island nations. The added seat and cargo capacity will continue to contribute to tourism in Sri Lanka and facilitate imports and exports. The operation of a young fleet of new generation aircraft reaffirms Singapore Airlines' long-standing commitment towards sustainability."

STB Regional Director, India, Middle East, South Asia and Africa GB Srithar highlighted the importance of staying connected with the Sri Lankan travellers and welcoming them to Singapore, "This trade engagement initiative is the biggest since post-pandemic and is timely at the start of the year. It was heartening to reconnect with our partner friends and have meaningful conversations on travel recovery. Sri Lanka is an important traveller source market for Singapore. We seek to grow the visitorship number from Sri Lanka in 2023. The year ahead in Singapore is exciting, with hotly anticipated tourism developments and we invite many more Sri Lankans with different passion points, travel desires, and aspirations to enjoy our diverse, vibrant, and reimagined offerings."

The Singapore Tourism Board (STB) is the lead development agency for tourism, one of Singapore's key economic sectors. Together with industry partners and the community, we shape a dynamic Singapore tourism landscape. It brings the Passion Made Possible brand to life by differentiating Singapore as a vibrant destination that inspires people to share and deepen their passions.

Singapore Airlines (SIA) has been flying to/from Sri Lanka for 53 years. SIA currently operates four weekly flights between Colombo and Singapore on Mondays, Wednesdays, Fridays, and Saturdays, providing connectivity to the world via the Singapore hub. Daily flights will commence from 30 October.

Aitken Spence and Singapore Airlines recently celebrated its 50 years of partnership. This 50-year milestone represents the longest GSA relationship in the Singapore Airlines network which demonstrates decades of trust, teamwork, and shared goals in bringing the very best in service and travel experience to travellers.