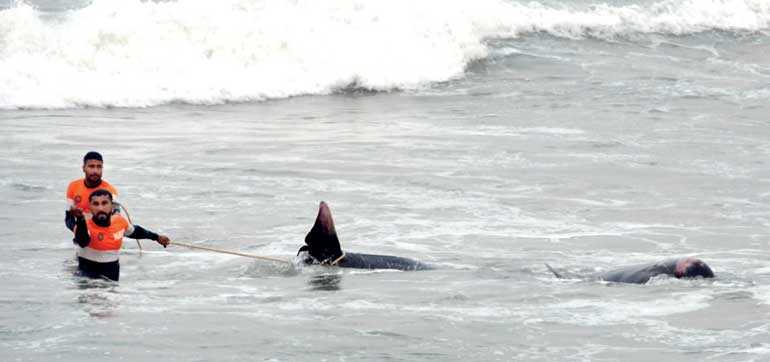 ---
Sri Lanka Association of Inbound Tour Operators (SLAITO) in a statement expressed its gratitude to the Sri Lankan Navy, the coast guards, marine biologists/environmentalists, local fishermen and all other volunteers who got involved in saving more than 100 whales that got stranded on the beaches of Sri Lanka's Western Coast.

"All who got involved in the rescue operation did their utmost when the country is going through challenging times due to the spread of COVID-19 and when a curfew has been imposed in the area," the statement said.

"The operation to rescue the whales was given wide publicity in the international media and it further boosted the image of the country worldwide. Whale watching has become popular over the last few years and it is a highlight among the travellers who visit the destination," SLAITO said.

"SLAITO as the apex body in inbound tourism, whilst appreciating the action taken by all who were involved, wishes to reiterate the importance of protecting the fauna and flora of the country," the statement added.