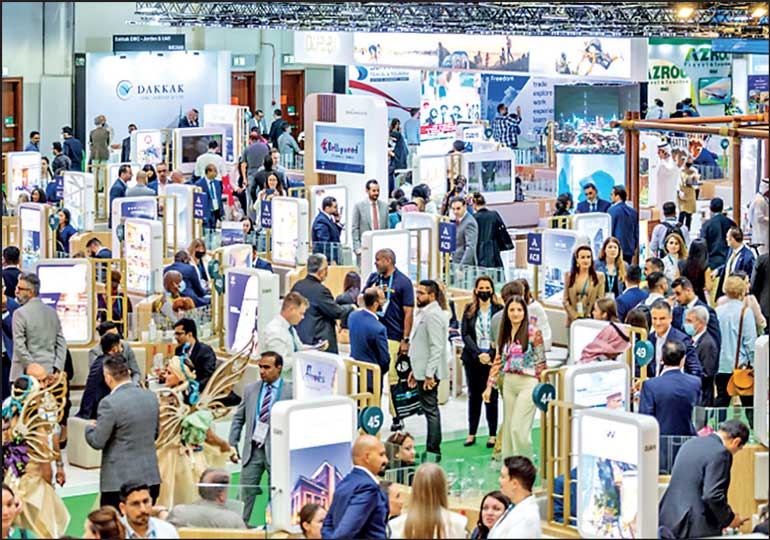 One in 10 global travellers stayed in a luxury eco-friendly hotel in last three years
61% of UAE residents willing to pay more for sustainable travel experiences
Arabian Travel Market kicks off on 1 May in Dubai
---
Sustainability is becoming an increasingly important consideration within the Middle East's luxury travel sector, especially in the UAE where 61% of residents say they are willing to pay a premium for more responsible, eco-friendly and sustainable tourism experiences. Trends and opportunities within the high-end travel segment will represent key focuses throughout the 30th edition of Arabian Travel Market (ATM), which will run from 1-4 May 2023 at Dubai World Trade Centre (DWTC).

According to YouGov's Global Travel and Tourism Whitepaper 2023: Luxury travel post-pandemic, one in 10 consumers has stayed in luxury eco-friendly accommodation during the past three years. This trend is especially prevalent among high-income travellers, whose sustainable luxury hotel stays have increased by 50% during the same period.

The UAE topped global rankings in terms of the value placed on exploring, with almost two-thirds (58%) of respondents reporting that travel has become more important to them since the COVID-19 pandemic. In terms of luxury travel priorities, a quarter of those living in the Emirates are looking for great entertainment, whereas 19% place the biggest emphasis on premium-quality accommodation when booking trips.

Arabian Travel Market Exhibition Director ME Danielle Curtis said: "The Middle East has developed an unparalleled international reputation for luxury tourism, with consumers across the region placing a high value on bespoke, memorable and environmentally responsible experiences. This is especially pertinent given ATM 2023's theme, 'Working Towards Net Zero'. Industry leaders will be showcasing the innovative ways in which they are delivering luxury, sustainable travel experiences across the Gulf and beyond." In addition to sustainable luxury travel, consumers' appetite for authentic excursions is also on the rise within this segment. Over half (51%) of affluent tourists have sought more meaningful travel experiences since the pandemic, and more than a quarter (27%) are willing to pay extra for secluded villas and chalets. These figures coincide with growth across the Gulf's travel industry. By 2028, the value of the UAE's outbound sector is set to reach $ 30.5 billion, Saudi Arabia is on course to hit $ 27 billion, Kuwait is expected to grow to $ 17 billion, and Qatar is likely to exceed $ 13 billion.