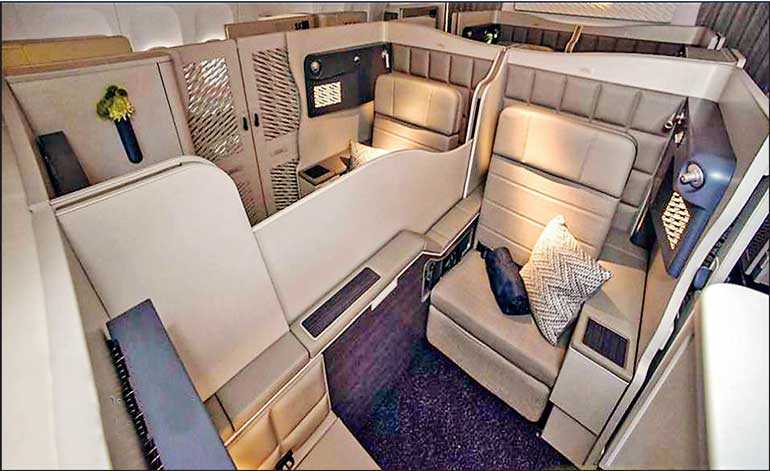 ---
Kuwait Airlines, the national airline of Kuwait and an Airline with a vivid and long history in Sri Lanka, is geared to breeze into summer by introducing flights the summer's most popular destinations Nice (France) and Larnaca (Cyprus). Also in line to take off are flights to Vienna (Austria), Malaga (Spain) and Trabzon (Turkey).

The introduction of these new destinations opens up a myriad of travel destinations for the seasoned traveller.

Nice, one of France's most popular destinations and capital of the Alpes-Maritimes department on the French Riviera, sits on the pebbly shores of the Baie des Anges. Founded by the Greeks and later a retreat for 19th-century European elite, the city has also long attracted artists. Also joining Kuwait Airways line up of exotic destinations this summer is Larnaca, a port city on the south coast of Cyprus. It's known for Finikoudes Beach, a sandy strip in the city centre backed by a palm-lined seaside promenade. Buzzing bars line the waterfront at Mackenzie Beach. Just offshore, the MS Zenobia wreck is a popular dive site. Most notableis the 9th-century Church of Saint Lazarus which contains the tomb of the revered saint said to have been raised from the dead by Christ.

Also introduced this summer is the must travel destination of Vienna, Austria's capital, which lies in the country's east on the Danube River. Its artistic and intellectual legacy was shaped by residents including Mozart, Beethoven and Sigmund Freud. The city is also known for its Imperial palaces, including Schönbrunn, the Habsburgs' summer residence. The elegant Ring Road around the InnereStadt district features government and public buildings including the 18th-century Burgtheater, where the Vienna State Opera presents numerous productions yearly and hosts the annual Vienna Opera Ball, one of a series of glittering city events.

Further Westward is Málaga, a port city on southern Spain's Costa del Sol, known for its high-rise hotels and resorts jutting up from yellow-sand beaches. Looming over that modern skyline are the city's 2 massive hilltop citadels, the Alcazaba and ruined Gibralfaro, remnants of Moorish rule. The city's soaring Renaissance cathedral is nicknamed La Manquita ("one-armed lady") because one of its towers was curiously left unbuilt.

Another unique Kuwait Airways Destination, Trabzon is a city on the Black Sea coast of northeast Turkey. Built as a church in the 13th century, the city's Hagia Sophia has served as a hospital and a museum, but today is a mosque with restored ceiling frescoes. The Trabzon Museum, set in an early-20th-century mansion with rococo and art-nouveau elements, traces the city's history with archaeological and ethnographic exhibitions.

These prime tourist destinations will all be serviced by the world's youngest fleet which includes the airlines flagship Boeing 777-300ER aircraft operating out of Kuwait which is indeed good news for travellers.

Kuwait Airways Sri Lanka and Maldives Country Manager Sudesh Rupasinghesaid: "The new destinations and aircraft operating in and out of Colombo give Kuwait Airways the opportunity to offer a vastly improved and superior quality product coupled one of a kind levels of service and luxury with access to the best tourist destinations in Europe and the Mediterranean on board one of the best First and Business class cabins available today."

Kuwait Airways is the only airline to offer a consistent First and Business Class operation, flatbed and Wi-Fi on all flights from Colombo, further complimented by the luxurious First-Class cabins on the Boeing 777-300ER aircraft operating out of Kuwait which includes 80 degrees pitched, full flat beds, Private suites, and full aisle access and connect to all major hubs in Europe, USA and the Middle East with convenient connections. All while ensuring passengers to these destinations also enjoy premium lounge facilities and Oasis Club frequent flier benefits as well.