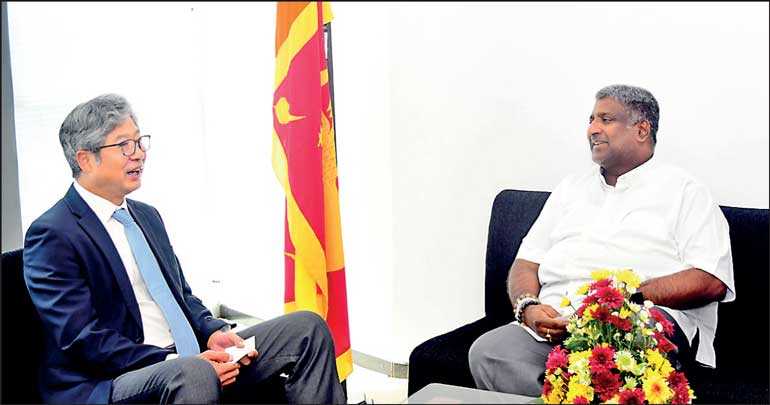 ---
The Government of Korea has decided to provide a grant of $ 10.96 million to promote tourism in Sri Lanka.

This support was conveyed by Ambassador of Korea Sri Lanka Heon Lee when he called on Tourism Minister Prasanna Ranatunga this week.

"Korea has come forward to provide Sri Lanka with a grant of $10.96 million to develop and promote tourism sector in the country," the Minister said.

Of the total $10.96 million grant provided by the Korean Government, $5.36 million will be to develop the Kuchchaveli Tourism Zone, while the balance $5.6 million will be to develop community-friendly tourist village in Etanwala, Matale.

Minister Ranatunga said the grant would be provided within this year.

During the discussion, the Korean Ambassador also told the Minister that many high-level Korean businessmen and investors were keen to invest in Sri Lanka.

The Ambassador also pointed out that although there had been a decline in tourist arrivals to Sri Lanka following the Easter Sunday attack, Korean tourists preferred to return to Sri Lanka.

"The peaceful environment in the country is encouraging. A lot of Korean businessmen and investors are interested in exploring their business opportunities in Sri Lanka," he added.