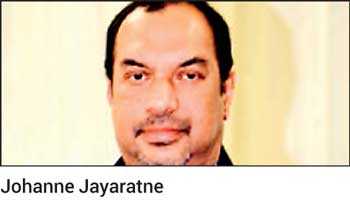 Sri Lanka Tourism Development Authority (SLTDA) Chairman and Sri Lanka Tourism Promotion Bureau (SLTPB) Acting Chairman Johanne Jayaratne has tendered his resignation from both positions yesterday.

The Tourism Development Ministry announced on 18 November that SLTDA Chairman Johanne Jayaratne was appointed acting SLTPB Chairman, as former SLTPB Chairman Kishu Gomes resigned on 15 November.

During his short tenure of six months, Jayaratne was instrumental in introducing full automation of the Standards and Quality Assurance Division where the tourism service providers get registered, improving the Enforcement Unit functions, Setting up new business models for the operation of National Holiday Resorts and Rest Houses across the country, positioning the Research and International Relations Division as the primary source of Data for the industry at large, and Inter-Divisional transfers/rotation of staff to increase efficiency and productivity, are some of the initiatives, to name a few.

Jayaratne, who is an Aerospace and Aviation professional with International experience, served as the Executive Director of Airport and Aviation Services before entering the Tourism Industry. He successfully managed the overall runway overlay project at Bandaranaike International Airport, and is credited with the establishment of the Silk Route Service. He was also responsible for the overall management of the Mattala International Airport construction and commissioning during his tenure at Airport and Aviation Services.