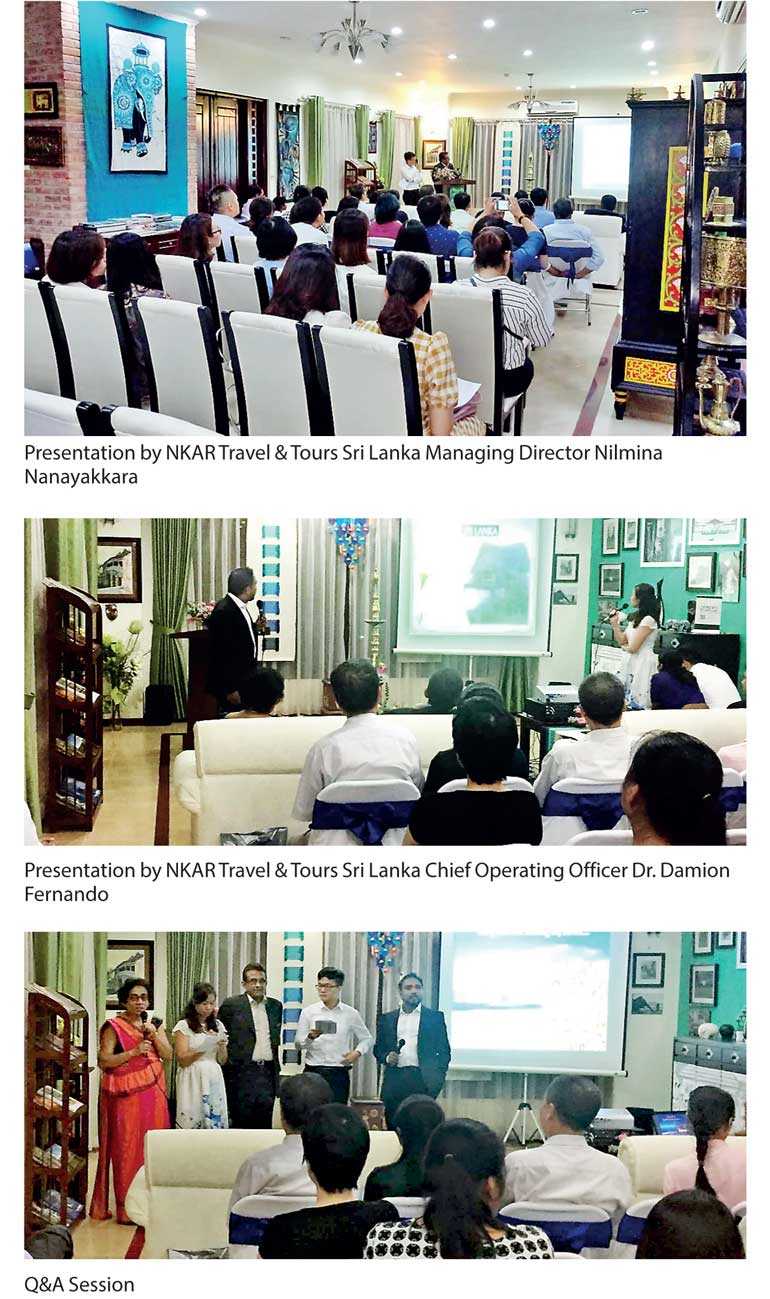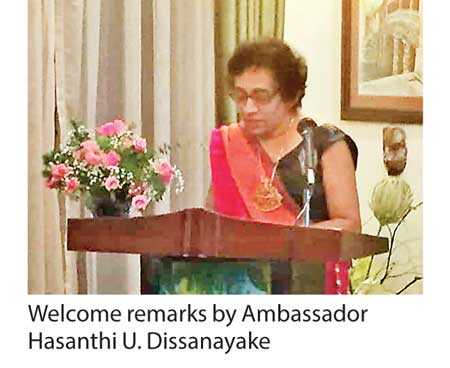 The Embassy of Sri Lanka in Hanoi, in collaboration with NKAR Travel & Tours Ltd., Sri Lanka organised an interactive tourism promotion event for outbound tour operators in Ha Noi to promote Sri Lanka as a prime tourist destination. The event took place on 26 July at the official residence of the Ambassador.

Welcoming the participants, Sri Lanka's Ambassador to Viet Nam Hasanthi U. Dissanayake highlighted Sri Lanka's uniqueness as an exotic travel destination and significance of Sri Lanka as the centre of Buddhism, having preserved the philosophy in its purest form and Buddhist traditions for well over 2,500 years.

After a general introduction made to Sri Lanka by the Embassy, NKAR Travel & Tours Ltd. Managing Director Nilmina Nanayakkara did a presentation on trends in global, regional and Sri Lanka's tourism growths highlighting what could be attractive to Vietnamese tourists. Through an interesting presentation, NKAR Travel & Tours Ltd. Chief Operating Officer Dr. Damion Fernando highlighted the key tourism attractions in Sri Lanka, special activities offered to tourists, types of accommodation available, on wedding and MICE tourism, and finally as an inbound tour operator, facilities that NKAR can offer to tourists.

During the Q&A session questions were raised on the average cost for tours, tour packages offered by NKAR, visa procedures, etc. Further, they also highlighted the importance of direct air connectivity and tourism promotion material been available in Vietnamese and availability of Vietnamese speaking tour guides. The Ambassador and the representatives from NKAR responded.

At the end of the event, a lucky draw was held and the winner was awarded a 5 nights/6 days tour package to Sri Lanka by NKAR, excluding air fare.

The event was attended by over 35 participants representing around 25 leading outbound tour operating companies in Viet Nam. The event concluded with a networking reception which included many Sri Lankan delicacies.