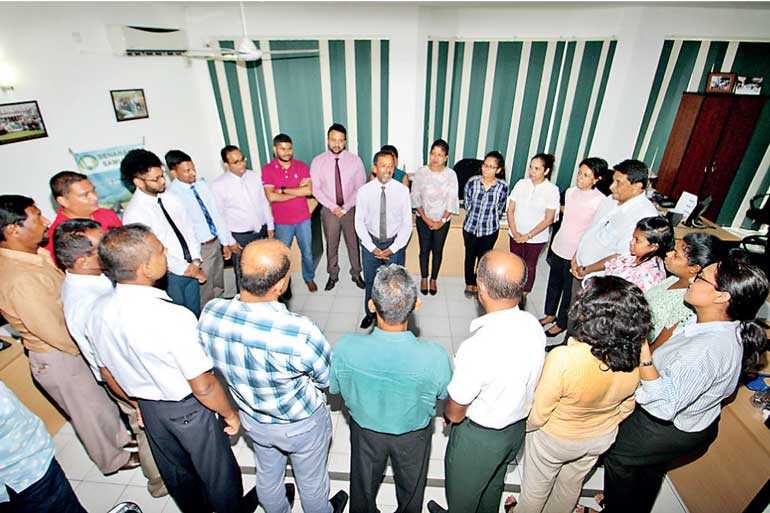 ---
Heritage Expediciones recently conducted a workshop on Sustainability for Tour Operators. The sessions were conducted by Travel Life Sri Lanka Country Manager Ajantha Palihawadana.

The event was a sought-after learning program on inbound tourism in Sri Lanka, to manage and improve social and environmental impacts by complying with internationally recognised sustainability criteria, to support tour operators on their road to sustainability. This certification, which is accepted by 18 European associations, is also pledged recognised by lead players in the tour operator industry, including Thomas Cook, COSMOS, appollo and KUONI. It is also the only scheme active in Asia for tour operators, and is supported by Pacific Asia Travel Association (PATA).

The certification also boosts the market image of a tour operator, says Palihawadana, who also points out that it fills a much-felt void in the sector. "Although sustainability certification is commonly heard of within the hotel industry, it is something novel to Sri Lankan tour operator industry."

Nepal and Bhutan have already experienced this, and certification is also operative in several South East Asian countries including Indonesia, Myanmar, Laos, Cambodia, Thailand and Vietnam. "Thailand's experience is set as the guideline to formulate our criteria to obtain Travel Life Certification for tour operators and will be looking at ten main areas of sustainability management, internal management of social policy and human rights, internal environmental management, partner agencies, transport, accommodation, sustainable excursions, tour leaders, local representatives and guides, destinations and customer communication and protection.