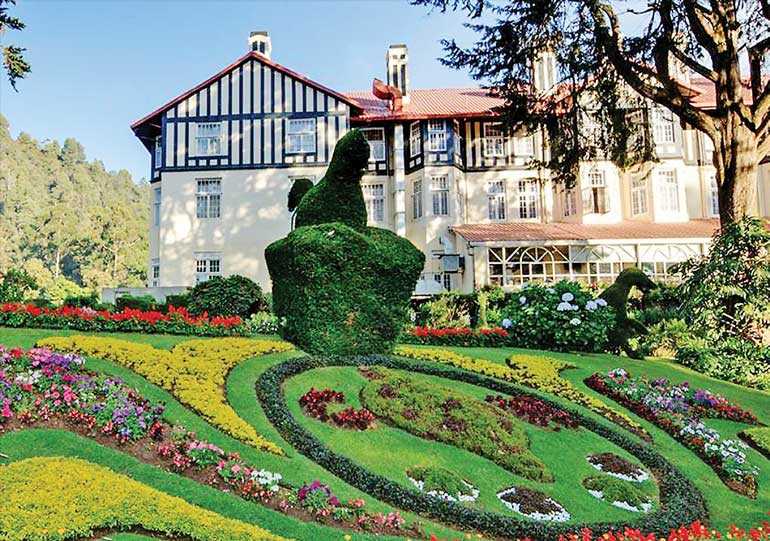 The prestigious globally-renowned website, CNN Travel, recently recognised Grand Hotel,Nuwara Eliya as one of the top heritage hotels in Asia, thus setting a new benchmark in the international hospitality arena.

This achievement lands Grand Hotel, Nuwara Eliyain the company of prominent hotels such as Raffles Singapore, The Peninsula, Hong Kong and Manila Hotel, Philippines, which is a huge honour for Sri Lanka as well as Grand Hotel, Nuwara Eliya.

This remarkable feat comes on the heels of multitude awards and accolades won by Grand Hotel, Nuwara Eliyathis year. Adding to the ever-enlarging portfolio of accomplishments such as being voted as one of the best places to visit in the world by Nat Geo, winning the top honours at the Culinary Art Food Expo, CNCI Awards, Star Awards and bagging Most Iconic Heritage Hotel and Leadership awards at the Best Brands Awards, Grand Hotel, Nuwara Eliya has unquestionably proven their mettle in a fiercely-competitive industry.

The Grand Hotel, Nuwara Eliya – in its existence of 194 eminent years (66 years as a private residence and 128 years as a hotel) – has been tried, tested, evaluated and cross-examined to be able to offer something extraordinary to its guests.Grand Hotel, Nuwara Eliya affects the way you feel and it is a must-experience lifestyle. In its prime endeavour to create a niche for this stand-alone property, the Hotel has developed its Vision, Mission andValues foreseeing itself in 20 years on where it would be positioned.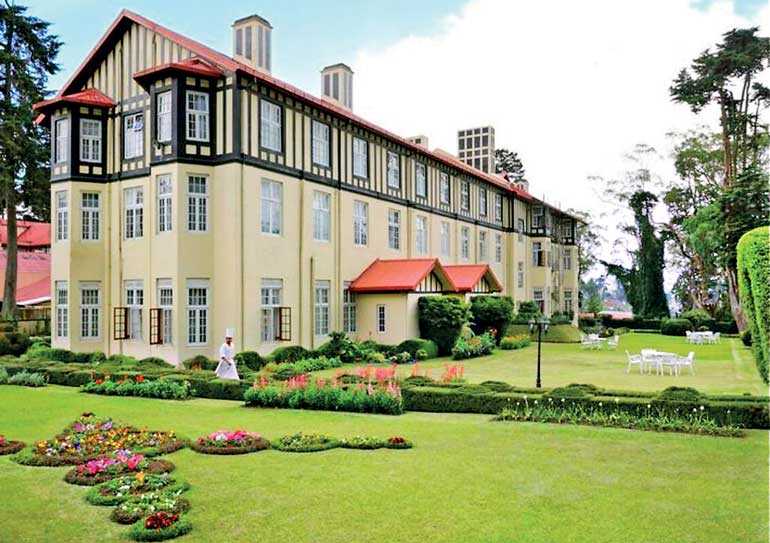 The origins of the Grand Hotel, Nuwara Eliyasagago all the way back to the historic stories of the Ramayana where pygmy elephants (a breed small in size and covered in fur) ran free in the uninhabited forest areas of Nuwara Eliya and later were hunted down for sport.Infamous elephant hunter, Major William Thomas made a name for himself by killing nearly 100 elephants in a single day. However, the location of his burial is the site of a bizarre phenomenon as lightning strikes his tomb stone and leaves evidence of a natural occurrence which cannot be explained up to date.

This magnificent building came into beingin 1824when Sir Edward Barnes was appointed Lieutenant Governor of Ceylon after taking up a post in the forces. Having fallen in love with the picturesque city of Nuwara Eliya, he built his beloved bungalow 'Barnes Hall' during the British Raj era, which he later left behind when the British troops departed from Ceylon.

The immaculate propertywith 114 rooms was converted intoa hospital during the time ofWorld War 2 for the recuperation of soldiers who took part in the battle. With the end of the war and the departure of the soldiers, it was sold toNonis of the Nuwara Eliya Hotels Co. Ltd. who took ownership in 1891 of what was to later become the illustrious Grand Hotel, Nuwara Eliya.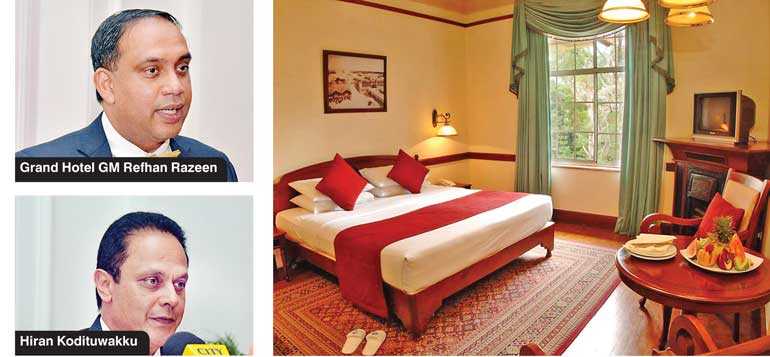 Standing tall with pride for 194 years, Grand Hotel, Nuwara Eliya is a golden testament to the rich history of a thriving colonial community in the 19th century. From an unparalleled range of cuisine to indulge in, to exceptional amenities prepared for comfort, relaxation and adventure,Grand Hotel, Nuwara Eliya retains the stateliness and grandeur of a colonial mansion and rightfully claims its place as one of the best hill country hotels in the world.

Grand Hotel, Nuwara Eliya's very own local historian, Weerasinghe will provide you with tales of galore from his 52 years of service at the hotel. This gem of a person is a treasure trove of information about the origins of Grand Hotel,Nuwara Eliya its epic history and current majesty, and can be easily identified by his special attire.

Grand Hotel, Nuwara Eliya is the only hotel in Sri Lanka with the highest number of F&B offerings in a single location.

Barnes Hall is a buffet restaurant that offers you the widest range of Japanese, Middle Eastern, Mediterranean, European dishes and many other national cuisines, all cooked à la minuteunder your very eyes.

Grand Indian speciality restaurant offers Authentic Tandoori cooking and the many derivatives of biriyani, along with the regional specialties of the Indian sub-continent are featured and well received by the patrons.

Grand Thai comprises of an authentic Thai Menu containing traditional Thai cuisine which is well known for its spiciness, with Som Tam (a spicy papaya salad) being the famous example and sought-after dish. Magnolia All Day Dining offers something for everyone with an international menu holding an extensive variety of dishes to select from, be it crispy salads and wraps to sandwiches, burgers and steaks.

Coffee Bar resides just across the front lawn of Grand Hotel and enables you to enjoy specially brewed coffees made to perfection and accompanied by a range of baked cakes and pastries.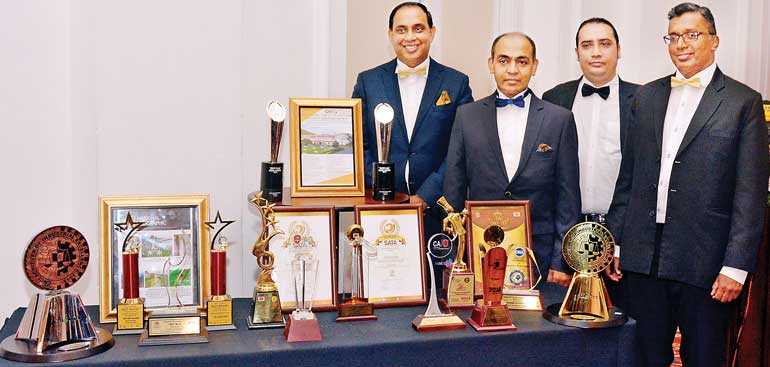 Grand Hotel Resident Manager Tyrone David, Tangerine Group of Hotels General Manager Marketing Bazeer Uvais, Grand Hotel GM Refhan Razeen and Hiran Kodithuwakku with CNN awards in Colombo – Pix by Upul Abayasekara


Fusion Grill brings blazing grills to life sizzling Arabic and Middle East cuisine as well as European favourites such as pizzas, salads, sea food and fondue.

Public Bar & Snooker Room extends a wide selection of drinks, from Single Malts and Cognacs to Cocktails and Fresh fruit juices to be enjoyed in a nostalgic retro environment with the adjoining Billiard room equipped with tables brought from London to India and fitted with patent "Burwat Steel Vacuum" cushions by Burroughes& Watts.

Wine Bar is the best place for a quiet evening surrounded by the finest wines from around the world and paired with elegance and good taste.

Tea Lounge comes alive with a delightful assortment of traditional savouries, sandwiches and sweets accompanied by the very best teas to crown your visit to "Little England", in addition totraditional English scones with clotted cream, smoked salmon and cucumber sandwiches, and a glass of crisp sparkling wine, to make our fountain lawn the perfect setting for a celebration.

Food enthusiasts can also enjoy cooking with the chefs of Grand Hotel, Nuwara Eliya using fresh ingredients from its gardens for a unique Farm-to-Plate experience.

Grand Hotel, Nuwara Eliyaalso now opens the Boiler Room and Grand Laundry for a 195-year dining experience never offered before. The ancient Boiler Room is significant for a 100-year history of supplying hot water throughout the hotel; initially burning tree logs to produce heat and later using a diesel-fired Mechmar boiler in 1995.

The room has now been converted into a hospitable space serving a fusion sit-down menu.The Grand Laundry lets you enter the 'restaurant' via the laundry door where you can view a now romantic fine dining venue, but still in keeping with the theme of age-old laundry machines and décor.

Grand Hotel, Nuwara Eliyahas always been the pioneer for dedicating effort towards the well-being and care of its guests. Taking into consideration, the extremely fast-paced and stressful lifestyles of today's people, the hotel opened a Grand Spa, Mindfulness Studio along with a Grand Outdoor Gazebo Dining Experience with the Mindfulness Café in September 2018.

Dedicated to wellness and holistic therapies for visitors, the Mindfulness Studio features a glass roof overlooking the beautiful landscape of Nuwara Eliya and the first-ever temperature-controlled swimming pool. This unique pool maintains the optimum temperature of the water at all times, and is perfect for relaxation and therapy for your body, mind and soul.

Be pampered at the Grand Spa and let yourself be rejuvenated by the variety of body oils and massage options. If you're looking for healthy or vegan nourishment during your stay, enter the Mindfulness Café and be served with a unique menu bearing the concept "No Meat – No Wheat" as well as special Wellness Teas.

Grand Hotel, Nuwara Eliyahas progressed at an immeasurable rate and elevated into an iconic legend, well-known to everyone today. Weaving an age-old tale of heritage, glamour and romance, Grand Hotel, Nuwara Eliya currently offers 144 Deluxe Rooms, four Junior Suites, three Presidential Suites, 10 F&B offerings, one Banquet Hall and one Conference Room in guest space.

Due to recent extensive refurbishment to transform and enhance the splendour and opulence of Grand Hotel, Nuwara Eliya's immemorial architecture, a truly unforgettable holiday getaway of a lifetime awaits all guests and is truly worthy of its recent listing in CNN Travel as a top heritage hotel in the world.

Never one to rest on its laurels, Grand Hotel, Nuwara Eliyais noteworthy for the many record-breaking events it has held over the years.

Marry Me is one such event to mark the 25-year-long culinary journey of Master Chef Viraj Jayaratne, in the form of an artisanal dessert created using the finest of ingredients, and was presented to Star Cricketer, Kumar Sangakkara and his wife in January 2017.

Earlier this year, the Potato Festival(featuring over 100 potato preparations) and the making of the longest potato cake(made out of 500 yams, 600 eggs, 68 kilos of sugar and 30 kilos of margarine) took the people by storm.

On the heels of this event came the Strawberry Fest which took place over a span of 10 days on the Grand Hotel Road, Nuwara Eliya, in August this year. Featuring the largest dessert pizza – which was 26 feet in diameter and weighed a mammoth 1,400 kilos – and over 50 varieties of strawberry-flavoured dishes and beverages available for all visitors, the Fest was a roaring success for Grand Hotel, Nuwara Eliya.

Grand Hotel, Nuwara Eliyais poised to uphold its stature and indomitable presence in the international hospitality arena and looks forward to 200 years and beyond of fulfilling its credo, 'Regally serving you, our Royalty'.Await more exciting events at Grand Hotel, Nuwara Eliyain the upcoming months to celebrate the year-end finale with a bang.

Pic by Upul Abayasekara