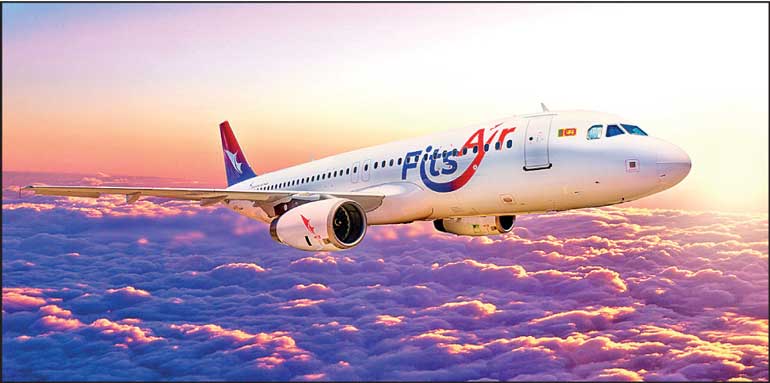 Privately owned FitsAir, yesterday announced that it has reached an important milestone by flying more than 50,000 passengers to and from Bandaranaike International Airport since its launch just six months ago.

It said this achievement marks a significant milestone in the airline's continued growth, especially since it has only been operating with three destinations.

FitsAir launched its international passenger services in October 2022, with a mission to offer affordable and convenient air travel options for everyone. Since then, the airline has experienced a significant increase in demand for its services, primarily due to its focus on affordability and convenience.

"We are committed to delivering an exceptional customer experience, and we are thrilled to have received such positive feedback from our passengers," said Fits Aviation Director Ammar Kassim. "This milestone is a testament to our team's hard work and dedication to providing safe, comfortable, and convenient air travel to our passengers," he added.

The airline thanked its customers. "We are honoured to have served 50,000 passengers and look forward to continuing to provide them with a seamless travel experience," Kassim added.

To celebrate this significant milestone, FitsAir awarded its 50,000th passenger with a complimentary air ticket.

The airline's focus on providing a pragmatic travel experience, coupled with competitive pricing, is positioning FitsAir to be a leading low-cost carrier in the region, making air travel more accessible to all customers. The airline's success is a testament to its commitment to excellence, and it looks forward to continued growth and success in the future.

FitsAir is a part of Aberdeen Holdings, a diversified Sri Lankan business conglomerate.