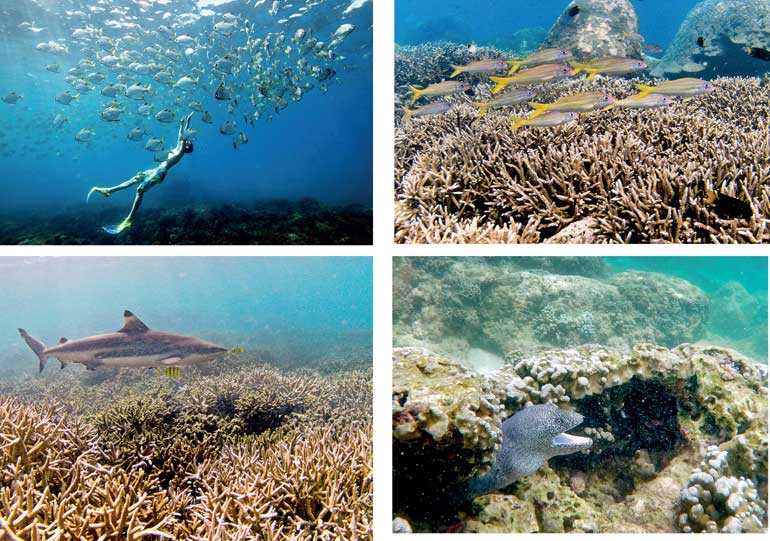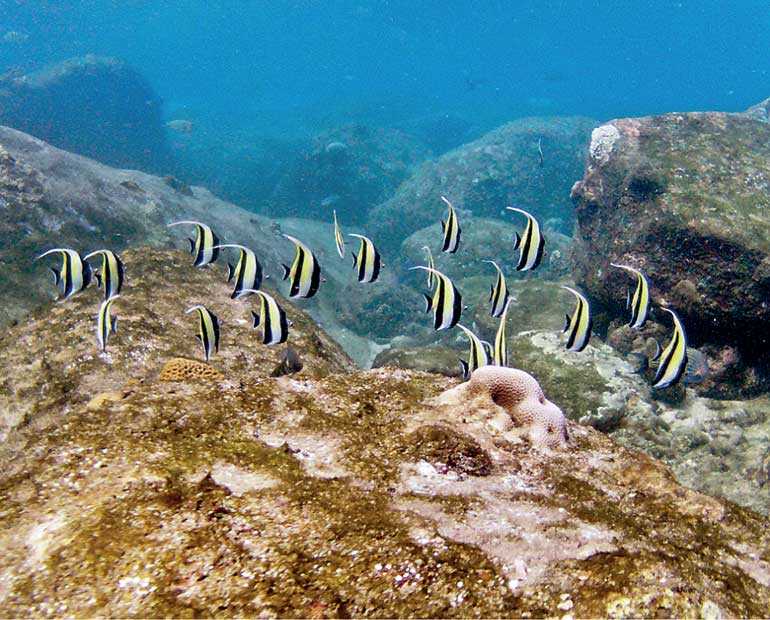 Trinco Blu by Cinnamon is the perfect getaway for guests seeking to indulge in the unmatched serenity of some of the most beautiful beaches of the eastern coast of Sri Lanka.

If you are seeking a little bit of seaside adventure booking your holiday at Trinco Blu will not lead to disappointment, as this magnificent hotel offers you with a complete package of adventure-based activities includingcatch and release fishing, whale and dolphin watching (marine mammal safari), snorkelling in the sea surrounding the Pigeon Island in Trincomalee, rediscovering Trinco by visiting some iconic places in the city such as the natural hot springs, the Commonwealth War Cemetery, Harbour Mouth, a fish market, Fort Frederick, Koneswaram Temple, Lovers Leap and Swami Rock, by land or by taking a boat ride.

Pigeon Island, a scenic isle situated in the eastern coast of Sri Lanka, has become an increasingly-popular snorkelling site, since the end of the civil war in 2009. The sea surrounding the Pigeon Island is indeed a snorkeler's paradise, with live coral reefs inhabited with over 100 species of corals. This splendid marine ecosystem is also home to several exotic marine animals, including over 300 species of coral reef fish and a variety of sea turtles.

The Cinnamon Nature Trails (CNT) team at Trinco Blu by Cinnamon has conducted responsible snorkelling and sea-side tours around the sea of Pigeon Island, since 2009. Pigeon Island is situated around 13 km away from Trinco Blu by Cinnamon and during this exciting three-hour excursion, you have the opportunity to snorkel to your heart's content with shoals of colourful fish to keep you company.

You will also get the chance to observe species such as the juvenile and adult black tip reef shark and a variety of turtles such as the Hawksbill Turtle, Green Turtle and the Olive Ridley Turtle. It is recommended that the best time for snorkelling enthusiasts to experience this magnificence is from March to September.

CNT is the award-winning wildlife adventure tourism division of Cinnamon Hotels & Resorts which also serves as one of Sri Lanka's leading eco-excursion providers. CNT's in-house naturalists, experienced tour guides and wild life photographers will provide excellent guidance and commentary during your sea-side adventures, to ensure that you are having the time of your life while not causing any harm to the natural eco-system around you.

However, due to damages caused by the civil war and the increased number of visitors over the years, these pristine coralreefs have been subjected to damage unintentionally, by tourists and snorkelers alike. Immediately after identifying this risk, the CNT team at Trinco Blu by Cinnamon, along with staff of the Department of Wildlife Conservation, based in Pigeon Island, began deploying a series of buoys, completely circling the affected reef around Pigeon Island and safeguarding it from further harm.

Currently over hundreds of tourists who arrive at Pigeon Island are informed of the areas in which snorkelling is permitted and restricted and the project embarked by CNT and the Department of Wildlife Conservation has been extremely effective in protecting the sensitive habitat of the coral reefs around this beautiful island.

Cinnamon Hotels & Resorts comprises 13 distinct hotels and resorts located in key areas across Sri Lanka and the Maldives. The brand embodies a passion for inspired living and promises holistic and enhanced experiences that are tailor-made to suit the specific interests of travellers.

The Cinnamon brand focuses on delivering memorable holidays and getaways that deliver exceptional standards of service whilst showcasing the warmth and vibrancy of contemporary Sri Lankan hospitality.