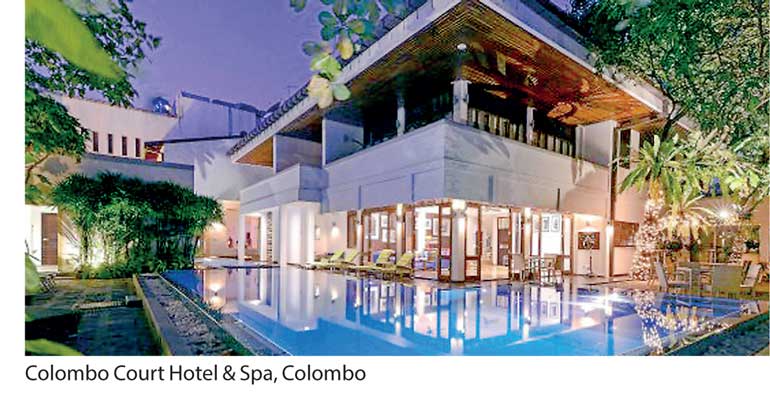 Colombo Court Hotel & Spa, an urban boutique hotel, was awarded as Gold Partner for Advertising with 'Amazing Sri Lanka' Magazine and being a part of improving tourism in Sri Lanka.

The award was presented by the Minister of Tourism Development and Christian Religious Affairs John Amaratunga, Chief Minister – Western Province Isura Devapriya and Chairman Tourist Board – Western Province Prasad Hapuarachchi. This was a great opportunity for Colombo Court Hotel & Spa to be among top brands once again in Sri Lanka.

Colombo Court Hotel & Spa was built on an amalgamation of five abandoned buildings and old houses that were merged together, giving you this luxury urban boutique hotel. Designed by the renowned environmental designer, Sunela Jayewardene, with metal sculptures created by Prageeth Manohansa, Colombo Court Hotel & Spa was designed to be environmentally friendly, using recycled material across the hotel in construction as well as in interior decoration.

Amazing Sri Lanka is a magazine published by the Western Province Tourist Board, compiled to showcase the beauty of our island, giving an in-depth coverage of the travel and tourism industry. It features articles on intriguing aspects of Amazing Sri Lanka and on major developments as well as analytical insights into the latest trends of the travel and tourism sector.