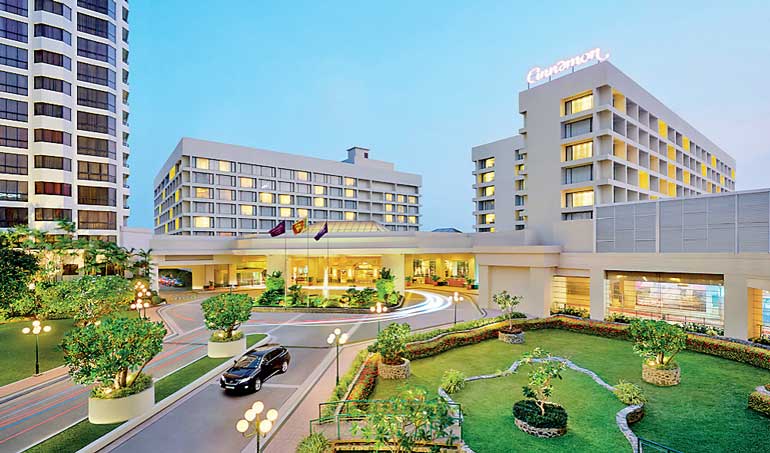 Gastronomy has always been an integral part of the travel experience. It matters little whether one travels for business or leisure, the question of where and what to eat feature nears the top of any traveller's priorities. To further foster this age-old connection between food and travel, Sri Lanka's premier five-star city hotels Cinnamon Grand and Cinnamon Lakeside have come together with the national carrier – SriLankan Airlines to offer FlySmiles frequent flyers great rewards when they patronise any of the five selected signature restaurants at the two properties.

The offer kicks off on 1 September and is specifically for SriLankan Airlines FlySmiLes members. It is the first collaborative scheme of its kind between a five-star hotel chain and SriLankan Airlines. Accordingly, Miles can be earned and redeemed when members patronise Cinnamon Grand's Echo (Italian restaurant), The London Grill (fine dining restaurant) and The Lagoon (Seafood restaurant) as well as Cinnamon Lakeside's Royal Thai (Thai cuisine) and Long Feng (Chinese restaurant).

With this partnership, FlySmiLes members can earn 1 FlySmiLes mile on every Rs. 100 spent on food and beverage when they patronise these five restaurants. Similarly members have the opportunity to redeem their miles at any of these signature restaurants.

The Cinnamon Grand is Sri Lanka's largest premium five-star city hotel while Cinnamon Lakeside is the city's biggest urban five-star resort. Both properties have cemented their places as Sri Lanka's premier hospitality providers and have set the standard for the entire industry.

The Cinnamon Grand is Colombo's largest five-star city hotel with a vast and varied offering. It is in fact a city within a city with 500 rooms, 14 restaurants and a vast selection of different spaces that have been carefully curated to offer patrons an unforgettable experience.

Cinnamon Lakeside on the other hand prides itself on being a resort within the city. Situated in the middle of the mayhem that is Colombo – it takes the city out of the picture and instead replaces it with a far-away feeling of a distant holiday destination. 350 rooms, 4 restaurants, a large swimming pool and lakeside views come together to offer business and leisure travellers all the rest and relaxation of resort life in an urban setting.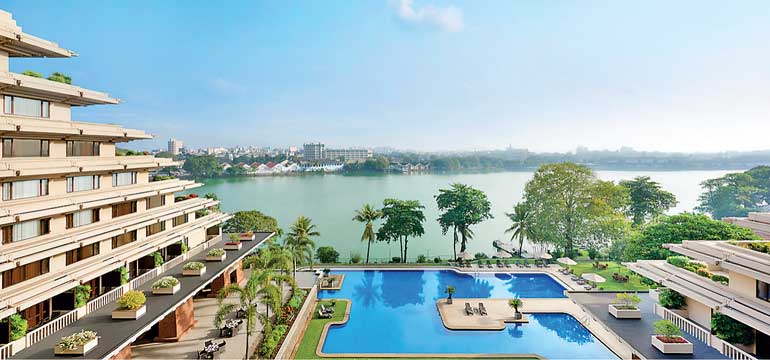 The five restaurants at which this offer is valid are all Cinnamon Signature Restaurants that define the top-end of Colombo's culinary offering. With Cinnamon's uncompromising approach to quality, authenticity and service, they are undeniably in a class of their own.

Echo at the Cinnamon Grand is an Italian restaurant that thrives on authenticity. In typically Italian fashion, it spoils the diner with a choice of more than 15 anti-pasti options at its daily business lunch buffet. And that's just a teaser to the main course. The Infinity Buffet every Wednesday is an absolute Italian feast with carefully selected beverages to complement the food.

The Lagoon, at the Cinnamon Grand is reminiscent of the chaos and lively banter of a seafood market within a five star atmosphere. In a country surrounded by ocean and overflowing with seafood restaurants, the Lagoon tops them all with its vastness and excellence. 150 different ways to prepare seafood and 30 sauces blend into Indian, Continental, Chinese, Thai and Sri Lankan seafood dishes in the hands of not one – but two specialty chefs.

The London Grill at Cinnamon Grand is a fine dining restaurant. Its nostalgic old-world setting, open style show kitchen and live piano music set the stage for a gourmet culinary experience. The stakes are legendary. Single-malts and gourmet cheese come to the table on roll-in trolleys. Lobster, salmon, escargot and foiegras are presented in new and unique ways while the wine cellar holds a fabled collection. In the world of Colombo fine dining, the London Grill finds itself without peer.

Long Feng at Cinnamon Lakeside takes diners into the heart of ancient China with delightfully traditional interiors and a menu that traverses the length and breadth of the orient. The Long Feng houses indoor dining, terrace dining and a private dining room especially for friends and family. The afternoons feature a Dim Sum buffet to compliment an already enormous culinary offering.

Royal Thai at Cinnamon Lakeside is bursting with exotic aromas and flavours that spring to life. Its majestic interior and ambiance is completely in keeping with its royal persona. The daring experiments of the Thai Chef combined with private dining spaces, alcoves and Cinnamon scented air seal its reputation as the best Thai restaurant in Colombo!

SriLankan Airlines – the national carrier of Sri Lanka is an award winning airline and is known for its world class, friendly service. It has a global route network of over 100 destinations in 47 countries and has the privilege of being the foreign carrier that serves the highest number of destinations in India. SriLankan Airlines has been a member of the oneworldAlliance, since May 2014 joining airberlin, American Airlines, British Airways, Cathay Pacific, Finair, Iberia, Japan Airlines, LATAM Airlines, Malaysia Airlines, Qantas, Qatar Airways, Royal Jordanian, S7 and around 30 affiliates to provide the highest level of service and convenience to frequent international travellers.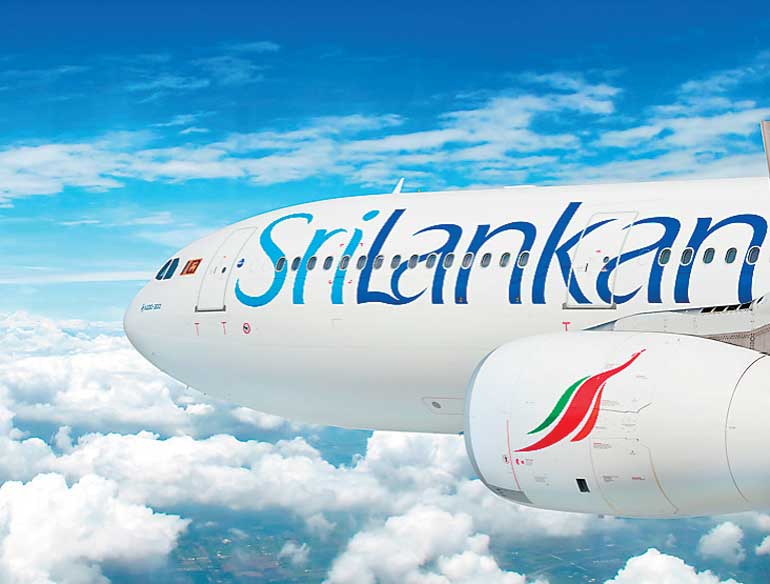 FlySmiLes frequent flyer program of SriLankan Airlines offers its members an extensive range of benefits and rewards with its lineup of airline and non-airline associates. Together with oneworld, FlySmiLes members can now enjoy access to over 600 lounges in over 150 airports and connections to almost 1000 destinations across the globe on any oneworld member carrier while enjoying free tickets, upgrades, lounge access, additional luggage allowances, pre-assigned seating and priority confirmation.

The oneworldAlliance carries some 550 million passengers a year on a combined fleet of over 3,500 aircraft. The member airlines work together to offer their frequent flyers special privileges and rewards across the entire alliance network.

Cinnamon's city hotels and SriLankan Airlines have designed this offer as natural extension of their mission to provide extraordinary service and experiences – rewarding both the diner and the flyer in equal measure.