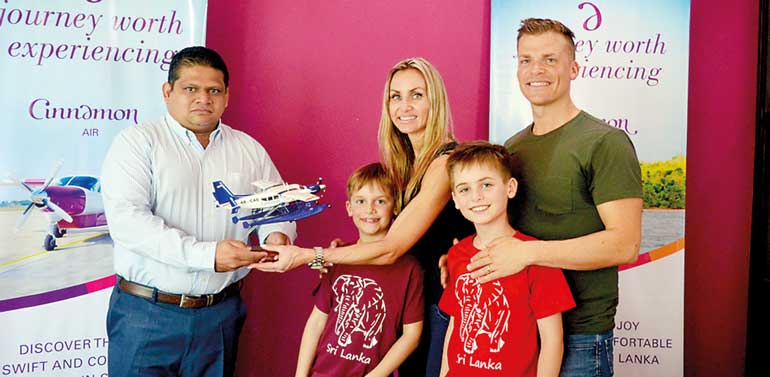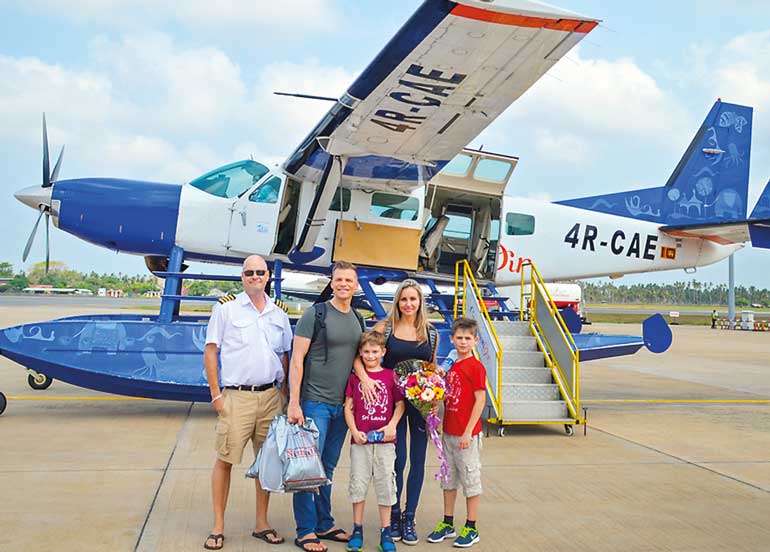 Cinnamon Air (www.cinnamonair.com), the only premier domestic airline to operate daily scheduled flights to/from the Bandaranaike International Airport and several other water and land aerodromes in Sri Lanka, commemorated the uplifting of the 10,000th passenger on their scheduled flights service, for the financial year 2017/18 on 23 March.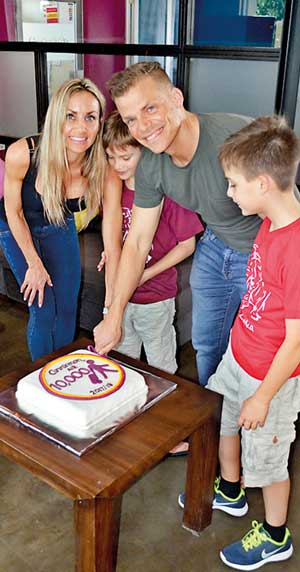 Over the years, Cinnamon Air has made continuous advancements in portraying Sri Lanka as the ultimate holiday destination while shaping and adapting its services to become the best domestic air travel company within the country. Evidence to their success is well demonstrated by the continuous growth and demand for air travel in Sri Lanka. Within the financial year of 2017/18, approximately 10,000 passengers have been airborne on their scheduled flights service and a total of around 14,500 passengers (including premium charter flights) have been provided air passage.

The day's proceedings commenced with the ceremonial lighting of the oil lamp by the 10,000th passenger Christina Vysek, her husband Martin Vysek and children Aiden and Tristan Vysek; Canadian in nationality, followed by the officials of Cinnamon Air. The family was presented with a replica of the Cessna Amphibian Aircraft that Cinnamon Air possesses in their fleet as a souvenir, at Cinnamon Air's Domestic Terminal at the Bandaranaike International Airport, prior to embarking on their flight to Hambantota which operates on a daily schedule.

Speaking at the momentous occasion Cinnamon Air CEO Sean Dwight said, "With the proven service quality and the unmatched travel convenience Cinnamon Air provides, we have become the preferred mode of travel to many tourists visiting Sri Lanka and we promise to uphold our standards and continue to improve our services through expansion of our route network as well as increase frequency of flights, to provide more passengers the opportunity to experience a bird's eye view of the country while slashing road travel time."

All Cinnamon Air scheduled flights operate in code share with SriLankan Airlines, consequent to which they are also be available for sale throughout the SriLankan Airlines network and all Travel Agents around the world via Global Distribution Systems, under a "UL" designated flight number.

Cinnamon Air, owned and operated by Saffron Aviation Ltd., is a joint venture between Sri Lanka's largest listed conglomerate, John Keells Holdings, MMBL Leisure Holdings (a part of the Mercantile Merchant Bank Group) and Phoenix Ventures (parent of the Brandix Group, Sri Lanka's largest garment manufacturer). Cinnamon Air also offers charter services to and between all Airports and Water Aerodromes in Sri Lanka. The Airline is based out of Katunayake where it operates a dedicated domestic terminal (within the precincts of the BIA) and has its own purpose-built hangar and maintenance facilities. Contact details: Reservations team, Tel: +94 112475475 or e-mail: sales@cinnamonair.com or reservations@cinnamonair.com.