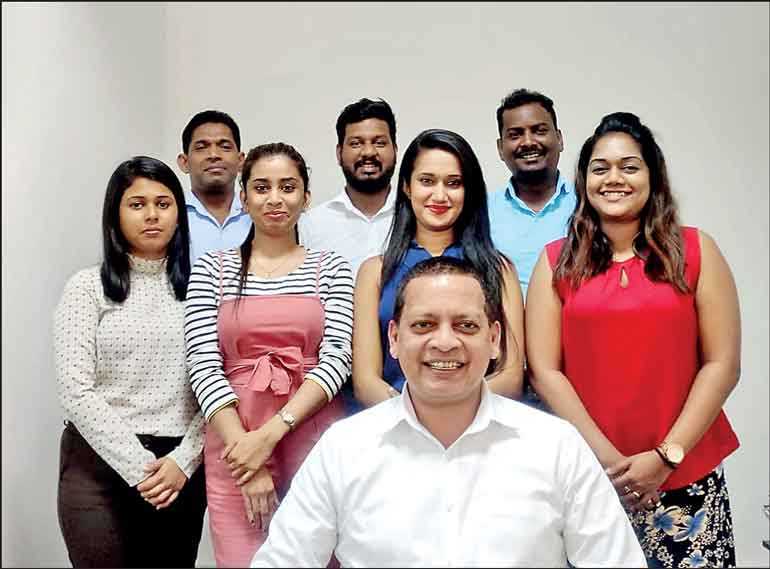 ---
Announcing an epic milestone, creating history for the nation, Asia Leisure Travels (ALT) was awarded the 'Best Inbound/Outbound B2B Destination Management Company – Sri Lanka 2020' at the LUX Life 2020 Travel & Tourism Awards which concluded recently. This is the first time ever a Sri Lankan Travel Company/DMC has won this prestigious award.

Now in its fourth year, the Travel & Tourism Awards are presented by 'LUXlife Magazine', part of UK's AI Global Media's popular and unique publications. The awards recognise organisations dedicated to offering the finest experiences, products and services in the industry. The awards acknowledge players who lead the pack and set the benchmark. The selection process is conducted over three months, on customer reviews and feedback, and based on AI Global's own poll/criteria in addition to careful in-house LUX life research analysis.

A worthy winner, ALT is a one-stop-shop for the travel industry ensuring inbound travellers enjoy bespoke itineraries and local hospitality. ALT's outbound section offers a complete suite of services with the biggest corporate entities as clientele, facilitating overseas travel for business or holidaying, minimising any stress involved with international travel.

As a market-leading business travel management company, ALT has extensive experience in delivering the perfect blend of innovative customer solutions and proud to have been chosen as the preferred B2B Destination Management Company for many prestigious overseas partners working with and promoting Sri Lanka as a travel destination.

Boasting up-to-the-minute Sabre Flight Reservation Systems, the firm serves clients 24/7 throughout the year, as well as helping with travel insurance, transfers, hotel bookings, and visa assistance.

Earning additional kudos, in the first quarter of this year ALT is set to become only the fourth ISO-certified travel agency across Sri Lanka, showcasing its ethical practices, and operational procedures put in place as a result of hard team work.

A hand-picked team of experienced travel professionals are ALT's biggest asset. Heading ALT is Shane Gunawijeya, Chief Operating Officer and Executive Director, recognised as among the sharpest and most entrepreneurial minds in the travel industry. Together the ALT team ensures a five-star travel experience through their knowledge and dedication assuring a personal relationship of truly caring for their customers' travel plans.

Commenting on this accolade, Shane Gunawijeya said, "We are honoured to have received this accolade from such a globally recognised and accepted publication that has become a trusted byword globally for all aspects of a high-end lifestyle. It is a testament to our efforts as a team to ensure that our clients are offered tailor-made travel solutions that are innovative, cost effective and brilliantly executed. Moreover, recognitions like this build our motivation to keep moving forward in the constantly evolving world of travel. In addition, it validates our passion for the industry and customer-centricity."

"This award is the ultimate proof of all the long hours and hard yards put in by my team as well as going the extra mile, beyond the call of duty, and this belongs every bit to them, as much as it does to the company," Gunawijeya further elaborated.

ALT is part of the Asia Leisure brand and subsidiary of Asia Capital PLC, a Rs. 4 billion progressive and visionary organisation. Asia Leisure currently owns and operates six luxurious boutique hotels in southern Sri Lanka; the Taprobana – Wadduwa, the Habitat – Kosgoda, the River House – Balapitiya, Shinagawa Beach, also in Balapitiya and the Tamarind Hill – Galle. In addition the brand's high end resort hotel, Le Grand – Galle offers exclusive high-end luxury and five-star comforts.