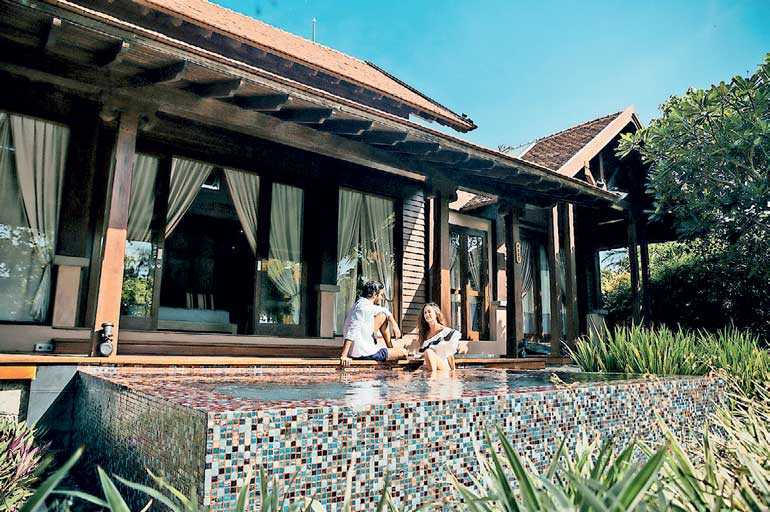 Reaffirming its efforts to provide an exceptional guest experience, Anantaya Resorts and Spas recently received the 'Certificate of Excellence 2018' from TripAdvisor. Offering a luxury experience amidst tranquil settings, the Anantaya Resorts in Passikudah and Chilaw have consistently earned positive reviews from both local and international travellers.

Commenting on the certificate received, LAUGFS Leisure Director/Chief Executive Officer Roshan R. Perera remarked, "The TripAdvisor Certificate of Excellence is a testament to the impeccable service offered at Anantaya, where we have consistently maintained high ratings. Since TripAdvisor Certificates are based on customer reviews, we are truly humbled by this recognition, and appreciate how our team's efforts and commitment are valued by our guests."

TripAdvisor is the world's largest travel site enabling travellers to plan the perfect vacation, while offering trusted, authentic reviews through honest and independent feedback. Guest reviews are written based on specific criteria such as location, service, room facilities, value and cleanliness. The Certificate of Excellence is given to outstanding hospitality businesses that have received high praise and recognition in reviews.

Located by the pristine waters in the East Coast, Anantaya Resort and Spa – Passikudah is a luxurious resort built on the "eco-luxury" concept, offering a tranquil getaway with contemporary comforts. Renowned for its unique architecture, Anantaya Passikudah is equipped with 54 exquisite rooms, which includes Superior and Deluxe rooms, Pool Suites, as well as two to three bedroom Villas, providing a luxurious haven on the East Coast. It also features stylish banquet halls and meeting venues for weddings and conferences.

Anantaya Passikudah was bestowed with the Country Awards for 'Luxury Spa Resort' and 'Best Luxury Beach Resort' at the 2017 World Luxury Hotel Awards, while it was also awarded the Booking.com Guest Review Award recently.

Anantaya Resort and Spa in Chilaw offers 91 exquisitely designed, spacious, star-class luxury rooms, providing breath-taking views of the Chilaw lagoon and the Indian Ocean. The Resort has been recognized with numerous awards over the years, including the coveted Country Award for Luxury Conference Hotel and Luxury Event Hotel at the 2017 World Luxury Hotel Awards.

LAUGFS is one of the largest diversified business conglomerates and a trusted name in Sri Lanka. Founded in 1995, LAUGFS today has expanded across 20 industries in Sri Lanka and overseas, establishing a strong presence as a leader and pioneer in the power and energy, retail, industrial, services, leisure and logistics sectors. With over 4,000 employees and an annual turnover exceeding Rs. 28 billion, LAUGFS continues to expand and empower millions as a trusted Sri Lankan brand.