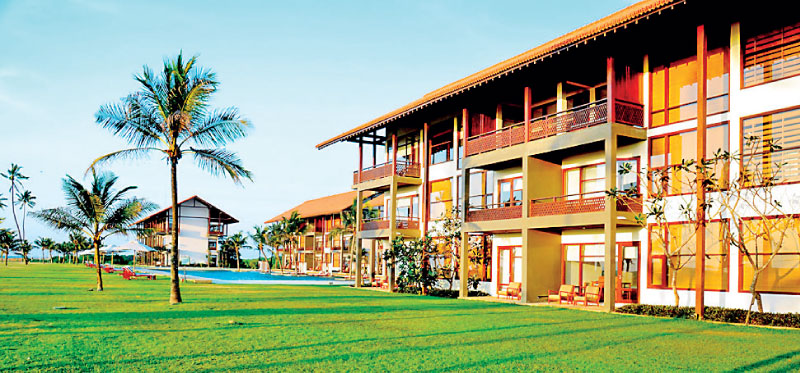 Anantaya Resort and Spa Chilaw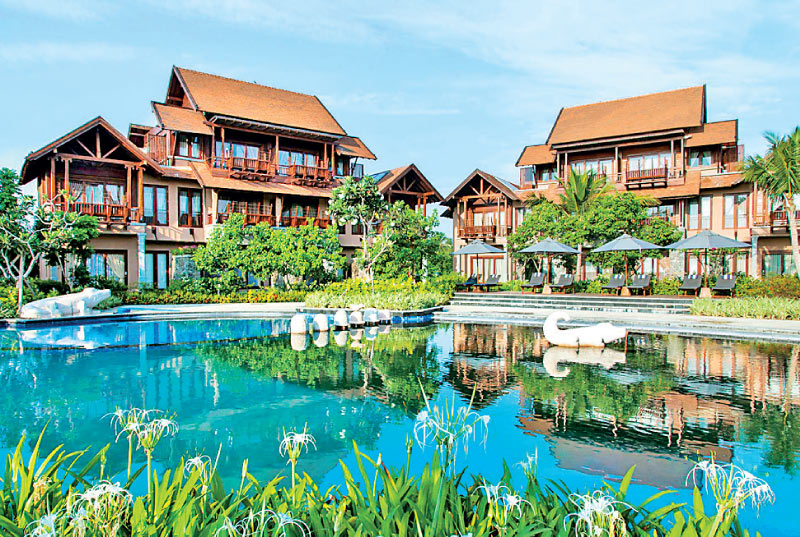 Anantaya Resort and Spa Passikudah
---
Anantaya Resorts & Spas Chilaw and Passikudah proudly announce their recent recognition by TripAdvisor as recipients of the prestigious Traveler's Choice Award for 2023 marking the fourth year of receiving this award.

This esteemed accolade reflects the exceptional hospitality, outstanding service, and unforgettable experiences offered by these remarkable resorts.

TripAdvisor recognises the best tourism establishments every year to be presented as TripAdvisor Traveler's Choice. As the name suggests, awards are given to the traveller's favourite resorts that consistently deliver exemplary service, extraordinary experiences, and garner outstanding reviews from travellers around the globe.

Nestled in a serene and picturesque location, Anantaya Chilaw is a luxurious haven that promises a world of ultimate comfort and relaxation to their guests. Situated right next to a pristine beach, Anantaya offers stunning views of the ocean and is surrounded by lush greenery that add to its natural beauty. The hotel's architecture is a seamless blend of contemporary and traditional elements that exude elegance and sophistication. From cosy water villas to premium bedrooms with plush beds Anantaya has everything that a discerning traveller could ask for. The hotel's restaurant serves an eclectic mix of local and international cuisine, prepared by some of the most renowned chefs in the region. When it comes to activities and experiences, Anantaya Chilaw has no shortage of options such as cycling, water polo, beach cricket, boat rides and many more.

Anantaya Passikudah, is an elite choice for travellers who are looking to relax and unwind in a luxurious setting. Located in the heart of the glowing East Coast of Sri Lanka, Anantaya boasts stunning ocean views, a pristine sand beach, and lush tropical gardens that surrounds the property. From the moment you arrive, you are greeted by world-class service and sophistication. The staff is welcoming and attentive, ensuring that you feel right at home. Anantaya Passikudah also offers spacious and elegantly appointed guest rooms, equipped with all the modern conveniences and luxurious bedding that ensures a restful night's sleep. Anantaya provides a wide range of dining options, from fine dining to casual fare. Whether you're in the mood for classic local cuisine or international fare, Anantaya Resorts has something to satisfy everyone's tastes.

Anantaya Chilaw and Passikudah possess spacious conference rooms with luxurious facilities and the latest audiovisual equipment that can accommodate large gatherings. Air-conditioned conference halls can host parties, private meetings as well as MICE events. Grand panoramic banquet halls with opulent and awe-inspiring decor is a unique and memorable place to tie the knot to make your dream wedding come true. Anantaya Resorts & Spa not only provides indoor event venues but also options for outdoor setups. Anantaya has excellent choices of selecting the backdrop for your event with the golden sandy beach or the greenery ambiance.

Additionally, both resorts are committed to sustainable practices and environmental stewardship. From implementing energy-efficient initiatives to supporting local communities, Anantaya Resorts & Spas Chilaw and Passikudah strive to minimise their ecological footprint while preserving the natural beauty that surrounds them.

"It's both an honour and a privilege for me to address our recent achievement of being recognised by TripAdvisor with the Traveler's Choice Award for 2023. This recognition is a testament to the dedication of our entire team who work tirelessly to deliver unforgettable experiences and create lasting memories for our valued guests. We remain committed to providing exceptional service, ensuring that each guest's stay with us is truly extraordinary. This award is not only a recognition of our past achievements, but also a benchmark set by us to go above and beyond to deliver exceptional value to our guests, by creating new experiences and implementing new practices," says LAUGFS Leisure Ltd. Group General Manager Sharmen Perera.