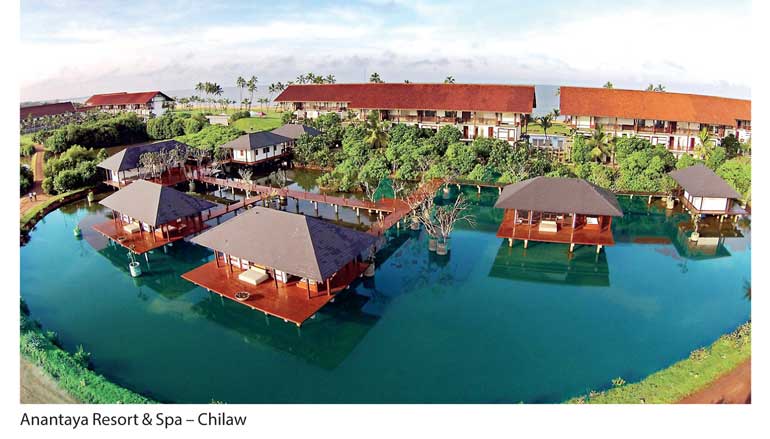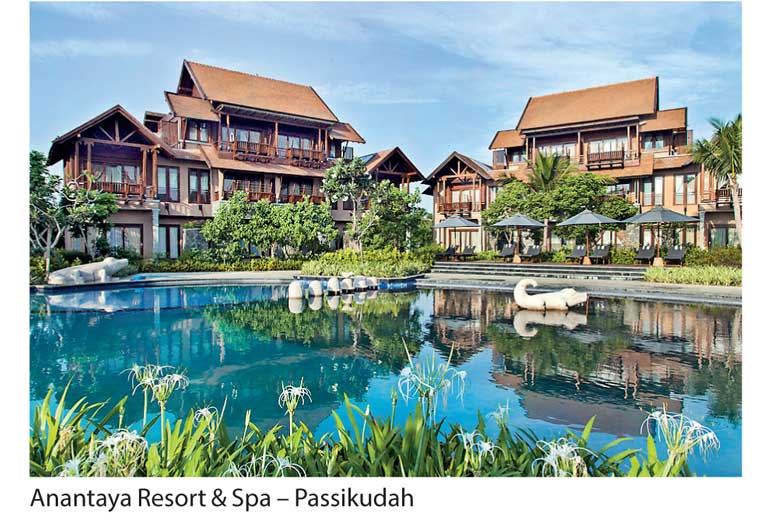 Reinstating its claim to superior luxury hospitality services, LAUGFS Leisure's luxury hotel chain, Anantaya Resorts & Spas won high honours at the annual World Luxury Hotel Awards 2017, hosted at the Kulm Hotel St. Moritz in Switzerland recently. While Anantaya Resort & Spa Chilaw clinched the Country Awards for Luxury Conference Hotel as well as the Luxury Event Hotel Award for the second consecutive year, Anantaya Resort & Spa Passikudah claimed the Country Awards for the Luxury Spa Resort and the award for the Best Luxury Beach Resort in Sri Lanka.

The 11th annual World Luxury Hotel Awards recognised and awarded best luxury hotels across the globe following a public voting competition. The winning hotels claimed their awards in a number of categories that included Country, Region, Continent and Global.

Since its inception in 2006, World Luxury Hotel Awards has won the recognition of the hospitality industry as one of the most prestigious luxury hotel awards competition. The competition commences each year with hotel guests, travellers and industry players casting their votes to select the best luxury hotels in the world during a four week period.

"The signature Anantaya style combines luxury, service excellence and an appealing blend of breathtaking views, aesthetically pleasing architecture and fine dining experiences. The prestigious recognition that we received at the World Luxury Hotel Awards testifies to our inherent capability to satisfy our guests and provide them with an unparalleled luxurious experience. We are pleased that both our beach resorts were recognised at the awards ceremony," commented LAUGFS Leisure Director/Chief Executive Officer Roshan R. Perera.

The first luxury hotel of LAUGFS Leisure, Anantaya Resort and Spa in Chilaw, caters to a discerning clientele of luxury conscious travellers that seek beauty and serenity. The resort possesses 87 star-class luxurious rooms with picturesque views of the azure tinged lagoon and the sea. Guests find the resort a veritable haven nestled comfortably in between the Chilaw lagoon and a silky stretch of beach flanking the vast Indian Ocean.

Having commenced operations in 2016, Anantaya Resort & Spa, Passikudah has attracted a large number of guests to its exquisitely designed resort premises set in the midst of serene and beautiful environs. The spacious setting facing the endless turquoise depths and a sandy beach makes Anantaya Resort & Spa, Passikudah a sought after beach resort by both local and foreign tourists alike. The 51 room resort with its well-equipped gym and luxurious spa facilities create an ideal getaway for travellers seeking an indulgent escape. The resort offers its guests beautifully designed villas, pool suites, an authentic Balinese spa, a play area for children with trained professionals to care for them, as well as a sports and recreation centre and a travel desk.

With infinite luxury on offer, Anantaya Resorts & Spas continue to attract a host of international and local guests as one of the most sought after hospitality and leisure experiences in Sri Lanka.

LAUGFS is one of the largest diversified business conglomerates and a trusted name in Sri Lanka. Founded in 1995, LAUGFS today has expanded across 20 industries in Sri Lanka and overseas, establishing a strong presence as a leader and pioneer in the power and energy, retail, industrial, services, leisure, logistics and real estate sectors. With over 4,000 employees and an annual turnover exceeding Rs. 28 billion, LAUGFS continues to expand and empower millions as a trusted Sri Lankan brand.